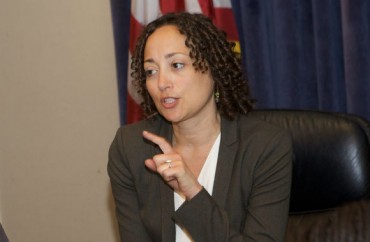 Our son could be 'wrongly accused and found responsible'
The Department of Education and its Office for Civil Rights (OCR) have harmed not only students but their parents and taxpayers by enforcing unlawful rules in campus sexual-misconduct investigations, according to a lawsuit by a Georgia lawmaker.
State Rep. Earl Ehrhart chairs the Georgia House subcommittee that controls the purse for the state's public colleges and universities, and he has used his position to pressure schools to restore due-process rights, with some success.
But in the suit filed Thursday in U.S. District Court in Atlanta, Ehrhart and his wife Victoria spoke as parents of a son enrolled at Georgia Tech.
They have "heard countless stories of young men being accused, investigated, and subsequently expelled from Georgia colleges and universities without being provided appropriate due process protections," owing to OCR's 2011 "Dear Colleague" letter to colleges, the suit says.
RELATED: State lawmaker threatens Georgia Tech for suspending frat based on refuted racial-slur claim
They are "concerned that in the current regulatory climate" their son could, "like any other male college student, be wrongly accused and found responsible under the directives imposed by the Dear Colleague Letter."
'Imperative language' means it is intended to be enforced
The Ehrharts' lawsuit names Education Secretary John King and OCR chief Catherine Lhamon as defendants, as well as the agencies they lead and the United States government itself.
It was filed by the same lawyer, Andrew Miltenberg, who earlier this week sued Colorado State University-Pueblo on behalf of a male student who was functionally expelled for a sexual encounter that his partner has repeatedly said was not rape. That suit also named Department of Ed officials.
RELATED: 'Even third graders' understand due process, says state lawmaker threatening Georgia Tech
The core of the suit is that OCR did not follow the proper regulatory procedure in issuing substantive new rules, including the use of an "excessively low" evidence standard and the discouragement of cross-examination, while threatening the federal funding of schools that didn't comply.
The Administrative Procedure Act (APA) requires a notice-and-comment rulemaking for any substantive rules, which are often marked by "imperative language" such as "must," the suit says. It points to the repeated use of "should," "must," "requires" and "strongly" throughout the letter.
When OCR's Lhamon was challenged on the letter's legality by Sen. James Lankford, R-Okla. and chair of the Regulatory Affairs Subcommittee, she claimed the Dear Colleague was "interpretive" because the Title IX statute went through notice-and-comment 44 years ago, the suit says.
All decisions from the past five years are 'arbitrary and void'
The Ehrharts are calling for "all disciplinary decisions arising" from the Dear Colleague letter – five years of misconduct findings from proceedings that were tailored to OCR's demands – to be rendered "unconstitutional, arbitrary and void."
The 2011 letter "was not, in practice or effect, a genuine guidance document" that carries no force of law, because it "coerced the schools' compliance" with rules that were not implemented in the last rulemaking in 2001.
RELATED: Georgia Tech railroaded straight and bisexual students accused of rape, lawsuits claim
Because it set up "quasi-legal" proceedings that "violate many civil liberties," the Dear Colleague has become "a highly divisive document, criticized by law professors, lawyers, educators, journalists, civil liberties groups and members of Congress," the suit says.
The Ehrharts argued that the Department of Ed and OCR couldn't avoid judicial review, as provided by the APA, by simply calling the Dear Colleague a guidance document.
The letter "is a final agency action in that it is the consummation of the agency's decision-making and has been carried out as binding law since its adoption in 2011," with "direct legal consequences" for institutions that do not comply.
The suit notes that Lhamon has repeatedly said in public settings that she expects colleges to follow the 2011 letter and "I will enforce" it – a threat made good when Tufts University "balked" at agreeing to an OCR finding that its policies suddenly violated Title IX in 2014.
Georgia taxpayers and academic programs are threatened
Those threats have forced all Georgia public colleges to create Title IX enforcement offices and hire personnel, costing them millions of dollars, to avoid the risk that their federal funding could be cut – with taxpayers hit and academic programs slashed as a result, the suit says.
It contrasts the multi-billion dollar endowments of Ivy League schools that have each hired dozens of Title IX staff in response to the Dear Colleague, with the endowments of Georgia Tech and the University of Georgia, which are "a shadow of their Ivy League peers."
The suit notes Ehrhart's own subcommittee hearings into how state schools handle sexual-misconduct investigations and says money can't make students safer: The feds are demanding that colleges "micromanage the sex lives of students."
The closest the suit gets to arguing that male students face inherent bias in post-Dear Colleague investigations – the core claim in lawyer Miltenberg's CSU-Pueblo lawsuit – is its reference to the "rapid increase" in suits filed by students who were "wrongly disciplined."
RELATED: University System of Georgia gives students accused of rape a slightly more fair process
"Typically, these cases are brought by male students erroneously found responsible for sexual misconduct after being subjected to an arbitrary, biased and Kafkaesque investigation and adjudication," it says.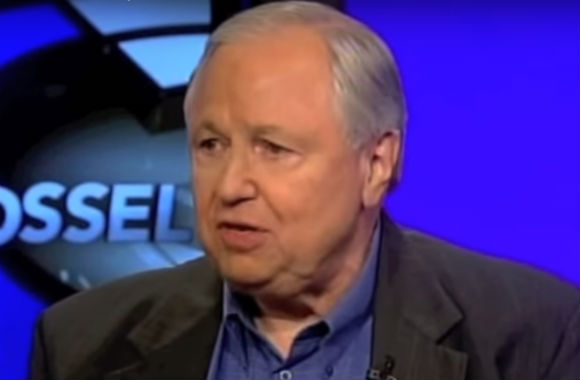 George Washington University Law Prof. John Banzhaf, who has called the 2011 Dear Colleague "unconstitutional," said other states or municipalities could also challenge OCR in court by approving rules that contradict OCR's, such as the right to cross-examination.
"Here it is not even clear that the [Title IX] statute authorized the Department of Education to have any involvement in the issue of rape complaints involving college students," Banzhaf wrote in an email blast Thursday, "much less that it clearly intended to preempt any statutes individual states or municipalities might adopt. "
RELATED: Getting a judge to recognize anti-male bias in campus rape cases is a tall order
Like The College Fix on Facebook / Follow us on Twitter
IMAGES: US Department of Education/Flickr, LibertyPen/YouTube