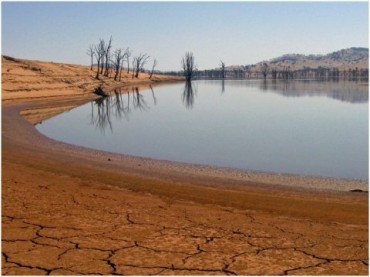 University of Georgia professor James Porter said at a recent lecture that "war is more destructive to the environment than any other normal activities that we associate with humankind," and added that there is a "six percent rise" in atmospheric carbon dioxide levels as a result of warfare.
And, he noted, climate change causes warfare — for example, "dry conditions from El Niño weather patterns … doubled the rate of global conflict."
War has also trampled on biodiversity hotspots around the globe, places where 50 percent of the Earth's plants and 40 percent of its animals call home. In the last 60 years, 90 percent of wars have been fought in such places, Porter said.

Porter proposed three ways he thinks the U.S. needs to respond, starting with the immediate implementation of the Environmental Modification Convention treaty the U.S. signed in 1977 at the Geneva Convention on War, which forbids methods of warfare "likely to cause environmental damage and thereby jeopardize the health and survival of the population," he said.

Additionally, beginning at the United Nations level, he said there needs to be an acknowledgement of the long-term toxicity of conventional weapons, not just chemical weapons.

He also called for a dollar spent on peace, "for every penny we spent on war," as a matter of "self preservation."
Of course, even if the U.S. adhered to the EMC treaty to the letter, there is the matter of what other countries would do.
As for the "dollar for peace/penny for war" pie-in-the-sky, 2014 U.S. defense spending was $526.6 billion. Do the math on that, keeping in mind the staggering U.S. budget deficit and debt.
Like The College Fix on Facebook / Follow us on Twitter
IMAGE: Tim J. Keegan/Flickr