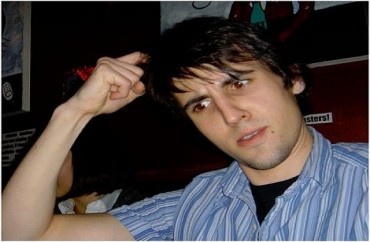 On CNN last evening, Georgia State professor Mia Bloom claimed that the terror group ISIS was not "coming after us," and expressed concern that attacks like that in Nice, France yesterday increase the "degree of right-wing politics" and Islamophobia.
Bloom took issue with former CIA analyst Bruce Sexton whom she believed wasn't aware that the majority of ISIS's victims are Muslims.
"I do disagree with Mr. Sexton, because the fact is, and I'll say this to you, Buck, directly, the vast majority of ISIS' victims are Muslim. Not us. Not the West," she said in a somewhat mocking tone.
The Washington Free Beacon reports:
"I'm fully aware of that," Sexton said. "No one disputes that."

An animated Bloom took exception to Sexton earlier saying "they're coming after us," saying, "They're not coming after us more than they're coming after each other."

"I was referring to the Islamic State, which very clearly through its external operations arm … along with al Qaeda in the Arabian Peninsula which until recently was considered the most virulent and deadly of the jihadist terrorist organizations for this kind of external plotting, they're continuing to do this," he said. "Of course they're killing Muslims."

MORE: Sadly, here's 11 ISIS wins on American college campuses

He said he'd seen their "handiwork" in places like Iraq and Afghanistan. After CNN host Don Lemon cut in to make a nonsensical point about the killers being Muslim, Sexton said he was confused that Bloom was accusing him of saying Muslims didn't make up the majority of the victims from these terrorists.

"Because you said they're coming after us," Bloom said. "They're not just coming after us."

"Yes, they are in fact coming after us!" Sexton shouted. "Do you want me to sit here and talk to you about all the terrorist—"

"But they're mostly going after each other," she shot back.

"When I say us, I'm referring to America and Europe and the West and all peaceful Muslims and everyone around the world who doesn't believe that strapping a suicide vest on because you're disaffected, because you have some belief that somehow this will take you to a place of paradise and virgins, whatever the case may be, everybody who isn't on that team is on my team," Sexton said. "This notion you have in your head that when I say us, I'm referring to what? Republican Americans?"
Sexton tore into Bloom's "preposterous" implication and ridiculed "knee-jerk reaction" that's frequently expressed by those on the left regarding the "bad rhetoric" from folks attempting "to speak honestly about terrorism."
MORE: FBI cites ISIS in UC Merced attack, chancellor downplays terror
MORE: Oberlin 'social justice' prof claims Israel behind 9/11 and ISIS
Like The College Fix on Facebook / Follow us on Twitter
IMAGE: minusequalsplus/Flickr