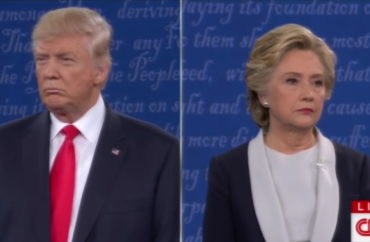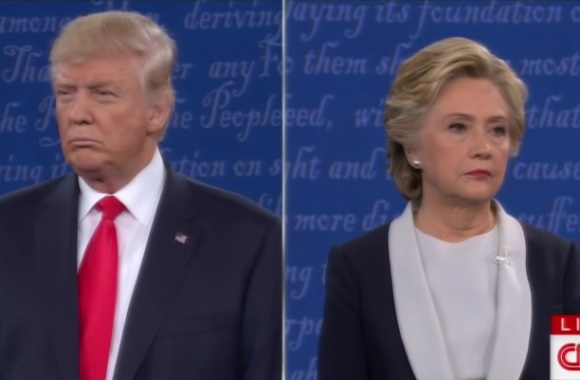 Two computer researchers at the Georgia Institute of Technology have been cited in a recent indictment against an attorney for the 2016 Hillary Clinton for President campaign accused of making false statements in building the case that Donald Trump colluded with Russia during the campaign.
In building the case that Trump had worked with a bank with Kremlin ties, one of the researchers warned they would have to "expose every trick we have in our bag" to make "a very weak association" between Trump and the Russians.
According to the indictment, Georgia Tech computer scientist Manos Antonakakis (referred to in the indictment as "Researcher-1"), and data scientist David Dagon ("Researcher-2") were on a team of data experts tasked with finding links between Trump and the Russian government.
The team's findings were later disseminated to media outlets and to FBI investigators looking into collusion between Trump and the Russians.
In September of this year, the U.S. Department of Justice announced a grand jury had issued an indictment against Washington, D.C.-based attorney Michael Sussmann for making false statements to the FBI.
The indictment stems from a September 2016 meeting Sussman requested with the FBI General Counsel to share certain data files and "white papers" that allegedly demonstrated a covert communications channel between the Trump Organization and a Russia-based bank.
During the meeting, Sussmann, who had previously represented the Democratic National Committee in connection with a cyber hack, told the FBI that he was not bringing these allegations to the FBI on behalf of any client. But the indictment alleges Sussman was, in fact, acting on behalf of the Clinton presidential campaign.
Late in Trump's administration, Attorney General Bob Barr appointed a special counsel to investigate the FBI's handling of the investigation into whether Trump colluded with Russians during the 2016 campaign. Barr appointed John Durham to conduct the probe, and it is Durham who charged Sussman in September.
According to the indictment, four computer researchers, including Antonakakis and Dagon, used access to internet data to prove a connection between Trump's company and a bank linked to the Kremlin.
The data was provided to Georgia Tech through a program the school had recently initiated with the Defense Advanced Research Projects Agency in order to, according to the indictment, "receive and analyze large quantities of public and non-public data (including DNS data) from various Internet companies in order to identify the perpetrators of malicious cyber-attacks and protect U.S. national security."
The data was allegedly provided to Georgia Tech by Rodney Joffe, senior vice president of Neustar (and identified as "Tech Executive-1" in the indictment.)
"A federal agency selected Georgia Tech and its researchers to work on some highly sensitive, extremely sophisticated computer systems research because of the school's and its researchers' world class reputations in this field and their high degree of integrity," a Georgia Tech spokesperson told The College Fix in an emailed statement. "The research was very much about securing the United States of America, its systems of governance and its people."
The Georgia Tech researchers, provided early access to the data, allegedly began using it to draw links between the Russians — even though Antonakakis and Dagon appeared skeptical of what they actually found.
"Half the time I stop myself and wonder: am I really seeing evidence of espionage on behalf of a presidential candidate?" Dagon wrote to Joffe on July 29.
"The data connecting Trump to Russia does not make much sense with the storyline you have," Antonakakis emailed Joffe on August 19.
"Being able to provide evidence of *anything* that shows an attempt to behave badly in relation to this, the VIPs would be happy," Joffe later responded. "They're looking for a true story that could be used as the basis for closer examination."
On August 22, Antonakakis sent a lengthy email to the group expressing more doubts:
Let[']s for a moment think of the best case scenario, where we are able to show (somehow) that DNS communication exists between Trump and R[ussia]. How do we plan to defend against the criticism that this is not spoofed traffic we are observing? There is no answer to that. Let's assume again that they are not smart enough to refute our "best case" scenario. [Tech Executive-I], you do realize that we will have to expose every trick we have in our bag to even make a very weak association? Let[']s all reflect upon that for a moment. Sorry folks, but unless we get combine netflow and DNS traffic collected at critical points between suspect organizations, we cannot technically make any claims that would fly public scrutiny.
"The only thing that drives us at this point is that we just do not like [Trump]," Antonakakis added. "This will not fly in eyes of public scrutiny. Folks, I am afraid we have tunnel vision. Time to regroup?"
Nonetheless, the researchers allegedly began drafting a "white paper" using the allegations, which Sussman later presented to the FBI. During this drafting period, Sussman allegedly billed the Clinton campaign for his time.
"It is further alleged that Sussmann's false statement misled FBI personnel and deprived the FBI of information that might have permitted it more fully to assess and uncover the origins of the relevant data and analysis, including the identities and motivations of Sussmann's clients," said the DOJ in a statement following Sussman's indictment.
The FBI ultimately determined that there was insufficient evidence to support the allegations of a secret communications channel between the Trump Organization and the Russia-based bank.
Joffe's attorney, Steven Tyrrell, told The New York Times the indictment "gratuitously presents an incomplete and misleading picture" of his client's role.
Antonakakis' lawyer, Mark Schamel, told the Times his client had provided "feedback on an early draft of data that was cause for additional investigation" and that Antonakakis' hypothesis "to this day, remains a plausible working theory."
"All of the work conducted by Georgia Tech researchers was done in a strictly non-partisan way," the Georgia Tech spokesperson told The Fix. "These researchers focus on data, and everything they did in this case was a result of delving for the truth in the interests of national security."
"It is important to point out that there is no suggestion in the indictment of any wrongdoing by anyone associated with Georgia Tech. Everyone connected with Georgia Tech has been cooperative with all aspects of the investigation into this matter."
Last week, Durham indicted analyst Igor Danchenko, a contributor to the Democratic-funded document known as the "Steele dossier," for lying to the FBI about links between Trump and the Russians. The Steele dossier-related charges are separate from the Sussmann allegations.
ALERT: Check out our new Campus Cancel Culture Database!
IMAGE: YouTube screenshot
Like The College Fix on Facebook / Follow us on Twitter