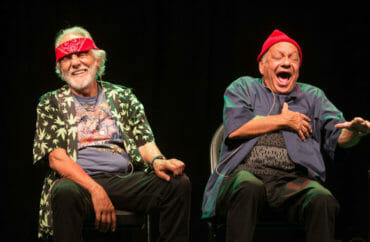 'The stonedest place on Earth'
University of California campuses are under a state mandate to enroll one transfer student for every two freshmen who enroll – intended to save students and families money on the first two years of college education – and UC-Santa Cruz is failing.
Its geography makes it a challenge for students to visit even nearby family, and it has a reputation as a place for hippies and stoners, aided by Rolling Stone's description of campus as "the stonedest place on Earth." (It's not helped by the huge campus turnout for America's unofficial marijuana holiday April 20.)
Against this backdrop of state pressure and image problems, the public university is responding the typical way: lowering academic standards.
The Los Angeles Times reports the campus dropped its minimum GPA for transfer students from 2.6 to 2.4, which is the UC systemwide minimum. Physics professor Onuttom Narayan reviewed the minimum for the faculty senate and found it wouldn't "hurt student success."
MORE: Black student activists threaten more 'Reclamations' at UCSC
It's heavily targeting community colleges across the state and Latinos, but that population is wary of coming to a campus accessible only via a winding mountain highway because of family obligations elsewhere in Northern California.
Even those transfers who are accepted aren't choosing to come, the Times says: "Only one-fifth of admitted transfers ended up enrolling in 2016-17. Many chose UC Davis instead." Its freshmen-to-transfer ratio last year was 3-to-1.
But if you love running naked in public, social justice, "expansive space to pursue creative writing and poetry" and "environmental sustainability," UC-Santa Cruz's big empty campus may be the place for you:
Posters on the wall showed a Native American in deep commune with nature and urged people to tap into the power of generations of "collective wisdom and co-creativity."

"You can sit and drink tea and have really good conversations, with meals largely grown in our organic garden," Shaw said.
MORE: UCSC hosts 'Restorative Circles' after Trump victory
MORE: UCSC traffic-blocking protesters sent to jail
IMAGE: Sterling Munksgard/Shutterstock
Like The College Fix on Facebook / Follow us on Twitter