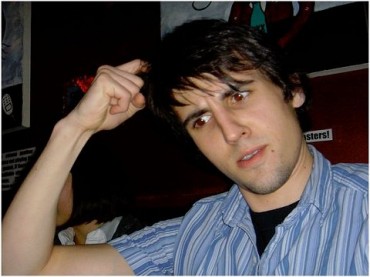 Just when you think you've heard it all, along comes this story from St-Jean-sur-Richelieu, Quebec.
Eight year-old Sarah Auger was told by her bus driver that she was not allowed to read books on the bus "because it poses a risk to the safety of other students."
Gee, how might that be?
The bus driver said others students "might stand up to see what she was reading, or she might poke herself in the eye with the corners of the book."
The no-reading rule is not sitting well with her father, Daniel Abel.

Abel says he's proud of his daughter for loving to read, and wants to encourage her to do so as often as possible.

He wants to see the rule on her school bus change.

"I find it stupid and useless," he said.

Abel complained to the school board, which deferred to the driver, saying the person who drives the bus is allowed to make the rules.

"The responsibility of a school bus driver is to transport students safely," said Mario Champagne, general secretary and director of communications for the Hautes-Rivière school board.

In a statement, the board concedes that "obviously" reading is not dangerous.
They conceded? Well that's a relief.
Like The College Fix on Facebook / Follow us on Twitter
IMAGE: minusequalsplus/Flickr