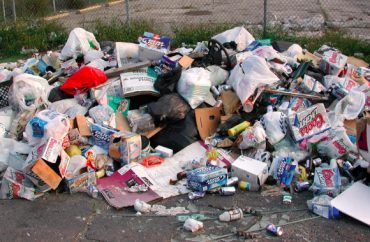 The admissions director at George Mason University said that if you believe what groups like the conservative National Organization for Marriage do, you're a "piece of worthless trash."
According to the Media Research Center, Andrew Bunting asked his followers in a post-election Facebook rant to read an article about the NOM, noting the group is  "not representative of the key pillars of American society."
He added, "If you agree with them then that is your opinion. Just know that to the rest of us, you are a piece of worthless trash."
Bunting also wrote on Wednesday morning that he "woke up in a less safe world":
"[A] world where women are disrespected, objectified, and abused […] a world where racism and bigotry aren't looked upon in disgust, but accepted openly" …
As an admissions counselor at GMU, Bunting claims he is in charge of making admissions decisions. He also publicly represents the university to prospective students, their families, and high school counselors. Bunting has also called for collecting data on sexuality for admissions.

Contrary to Bunting's remarks, GMU president Angel Cabrera's statement on the election claims everyone is welcome at Mason, including people who voted for Trump:

Let me be clear:

If you are Muslim or Jewish or Christian, you belong at Mason.

If you grew up in Mexico City, Islamabad, or Roanoke, you belong at Mason.

If you are part of the LGBT community, you belong at Mason.

If you are Black or Brown or White, you belong at Mason.

If you voted for Clinton or for Trump or anyone else, you belong at Mason.
EXCLUSIVE: GMU Admissions Director Calls Conservatives 'Worthless Pieces of Trash' https://t.co/kljFkylRTr

— MRCTV.org (@mrctv) November 11, 2016
Bunting's LinkedIn bio says that "[w]ithin the university framework, no division is more central than that of Admissions" and that it requires "a strong ethical temperament to ensure the best service is provided to prospective and future students, and their families."
"Strong ethical temperament" must have the same meaning as "tolerance" in the progressive dictionary.
MORE: U. Michigan president to protesters: Trump supporters for 'hate,' 'fractiousness'
MORE: Profs on the need to hold class post-election: Due to Trump, science is doomed
MORE: Cornell prof wants general strike of blacks after to Trump win
Like The College Fix on Facebook / Follow us on Twitter
IMAGE: Bart Everson/Flickr