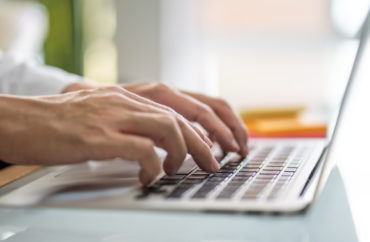 Google is making headway with a less expensive and self-paced option to earn digital certifications amid a decline in college enrollment.
Google advertises the certification programs as a low-cost option to an expensive and time-consuming four-year higher education pathway. According to the tech giant, a certificate can be earned in three to six months applying less than 10 hours per week.
The company also offers its grads access to partner employers to help jumpstart their tech careers.
"The real game changer, to my mind, is Google's partner program with employers," according to Ray Schroeder, senior fellow at the University Professional and Continuing Education Association.
"Starting with nearly 150 employers, many among Fortune 500 companies, the program creates a pipeline for those who complete certificates to be put at the head of the line for consideration for hiring," he wrote. "This connection goes far beyond the traditional college placement office in creating a two-way relationship with a vast array of employers highlighting the certificate holders."
The Google Career Certificates overview states that 41 percent of recent college grads are working in jobs that typically do not require a college degree.
"To help bridge that gap, we've built trainings to help students get a head start on their careers, create pathways to high-quality jobs, improve earning potential, and complement degrees," it states.
Google Career Certificates was launched in 2018 to help people develop technological skills through online courses. It is part of an initiative started one year prior called Grow with Google.
To date, 8 million Americans have gone through the program, according to the tech company.
Most of the trainings cost $39 per month preceded by a 7-day free trial on Coursera, a global online learning platform that partnered with Google. Financial aid and scholarships are also available.
Google also gave community colleges free access to the certification courses in 2021, providing students with an opportunity to earn up to 12 college credits from the American Council on Education.
Online courses include data analytics, digital marketing and e-commerce, IT support, project management, user experience design and Android Design. The technology company highlighted the 1.5 million in-demand jobs available in the certificate fields available for graduates.
Schroeder, with the University Professional and Continuing Education Association, stated that the program is a model for how to confront high levels of student debt, higher education dropout rates, and feelings of unpreparedness among workers.
"These shortcomings have driven some of the larger employers in the country to drop their prior requirements that job applicants have a college degree. It has seemed impossible to solve these issues—they are too large, too pervasive, too daunting—that is, until now. Google has taken on the challenge—not to solve all problems for all people, but rather to build an example of how we can go about addressing these problems in a meaningful way," Schroeder wrote.
Several career experts did not respond to requests for comment from The College Fix asking about the program.
Completing a certification program gives students access to the Career Certificate Employer Consortium, a group of over 150 employers in the U.S. committed to hiring Google graduates. Companies include big names such as Target, Walmart, Best Buy, Verizon, Ford and T-Mobile.
The median salary for graduates ranges from $51,000 to $107,000 in the various fields, according to the Google Career Certificates website. Three-quarters of graduates also reported an improvement in their career within six months of finishing a course, the tech company stated.
MORE: Amazon expands program offering employees free college to study high-need fields like tech, healthcare
IMAGE: Teerasan / Shutterstock
Like The College Fix on Facebook / Follow us on Twitter