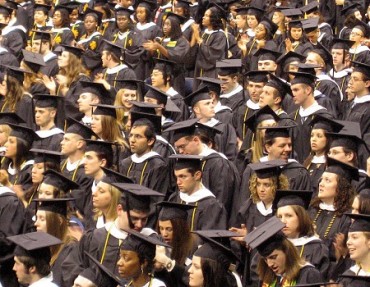 Two critics of grade inflation have published a new analysis finding that the most common grade at four-year colleges and universities is the A (43 percent of all grades) — and that Ds and Fs are few and far between.
Further, by comparing historical data to contemporary figures, the authors charge that there has been an increase of 28 percentage points since 1960 and 12 percentage points since 1988 in the percentage of As awarded in higher education.
The study was published Wednesday in Teachers College Record and was conducted by Stuart Rojstaczer, a retired professor of geology, civil engineering and the environment at Duke University, and Christopher Healy, an associate professor of computer science at Furman University. For their study, they collected historical data from 200 four-year colleges and universities and contemporary data from 135.
Read the full story at Inside Higher Ed.
Like The College Fix on Facebook / Follow us on Twitter