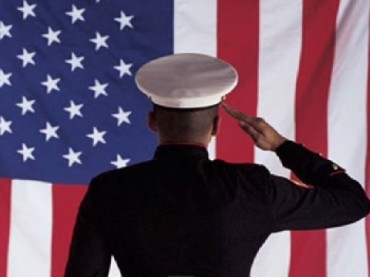 CBS News reports that Lance Cpl. Brandon Garabrant, 19, has perished in the line of service in Afghanistan.
Garabrant was at the center of controversy last year when  ConVal Regional High School denied his request that he be allowed to wear his military uniform to his graduation ceremony.
Garabrant had completed Marine boot camp prior to his high school graduation. At the time, school officials said if Garabrant were allowed to wear his uniform, it would disrupt the "unity" of the class.
Truly, that was the best excuse they could come up with. That was enough of an excuse, in their eyes, to deny him the honor that was rightly his.
If there were to be any "unity" at that graduation ceremony, it ought to have been centered around the mutual appreciation for the service of Garabrant and veterans like him. The fact that high school leaders couldn't understand that shows how little esteem your average "sophisticated" New England liberal educator has for our armed service men and women
If those high school administrators didn't look callous and petty before, they sure do now.
Nathan Harden is editor of The College Fix and author of the book SEX & GOD AT YALE: Porn, Political Correctness, and a Good Education Gone Bad.
Follow Nathan on Twitter @NathanHarden
(Image: SalutingTheFlag/Youtube Screenshot)
Like The College Fix on Facebook / Follow us on Twitter