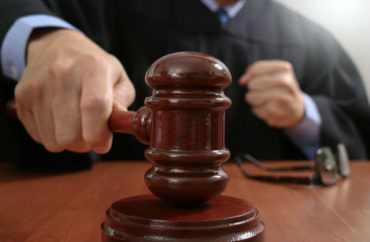 University bars students from Greek organizations in their first semester; frats call it unconstitutional
Various Greek organizations are suing the University of Southern California for its recently imposed rule which prevents students from joining Greek Life organizations during their first semester at the university.
The policy, announced last fall by the university's Vice President for Student Affairs Ainsley Carry, holds that "all USC students who wish to participate in Greek organization recruitment must have completed a minimum of 12 academic units," effectively barring freshmen from rushing a fraternity or sorority in their first semester.
Sigma Chi, Beta Theta Pi, Theta Xi and Tau Kappa Epsilon fraternities and Kappa Alpha Theta sorority are all suing the university, stating the policy violates constitutional rights. The university did not respond to requests from The College Fix for comment on the suit.
In the complaint filed against the university with Kirk and Ellis Law Firm, a copy of which was obtained by The College Fix, the plaintiffs state that university is banning First Amendment freedom-of-association rights for students that may want to join a sorority or fraternity.
"USC discriminates against these students," the complaint reads. The lawsuit points out that the university "would allow other incoming students to freely associate with whoever they choose," but that the school has instituted "a ban on [students'] First Amendment rights if they want to join a sorority or fraternity."
"The constitution does not allow for such discrimination against students or groups the university suddenly appears to disfavor," the document states.
According to the complaint, the various Greek Life organizations provide services for students such as participation in charitable events and leadership development.
"The sorority or fraternity a student joins can begin the process of instilling the core values that will allow the student to become a valued and valuable member of the campus community and society at large," the lawsuit says.
"While USC claims the students need one semester to 'acclimate to the USC academics and social life', there is no factual basis for this position," the complaint continues. "Students in sororities and fraternities perform just as well academically, if not better, than the student population as a whole… But even if a first-year sorority or fraternity member has a lower GPA than other first-year students, this is not a justification for denying their constitutional rights to freely associate."
Citing Supreme Court precedent, the lawsuit states that "the loss of First Amendment Freedoms, for even minimal periods of time, unquestionably constitutes irreparable injury."
Beta Theta Phi, Theta Xi and Kappa Alpha Theta all did not respond to requests for comment from The College Fix. Reached via email, Mark Reid, the president of Tau Kappa Epsilon at the university, declined to comment.
MORE: University sued for punishing fraternity members, denying them due process
MORE: After single-sex group ban, Harvard clubs prepare to sue the university
IMAGE: everything possible / Shutterstock.com
Like The College Fix on Facebook / Follow us on Twitter