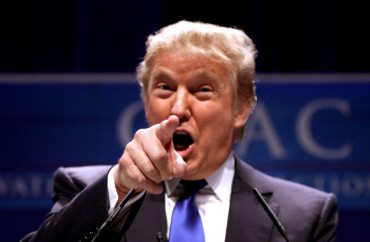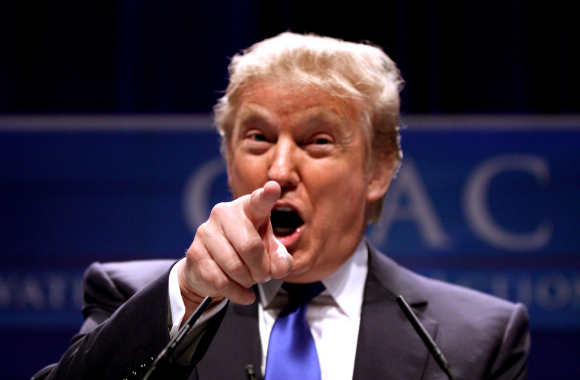 At Georgetown University Friday morning, chalk graffiti was discovered on buildings on- and off-campus featuring the pro-Donald Trump messages "Trump '16" and "Build the Wall."
One building also had a message on it which said "Support Officer Wilson," a reference to Ferguson, Missouri police officer Darren Wilson who fatally shot teenager Michael Brown two years ago.
Hoya writers Ian Scoville and Lisa Burgoa point out that, while the university's Speech and Expression Policy prohibits "chalking on the exterior walls of any campus building," it also forbids "actions that threaten or are grossly obscene to members of the community."
The messages were "grossly obscene"? Apparently. And that's not all.
Georgetown University Police Department Chief Jay Gruber said the department is currently investigating the incidents.

"Yesterday we received reports of chalking on several university buildings. Chalking on walls is not permitted at the university. GUPD is investigating this defacement of university property," Gruber wrote in an email to The Hoya.

Georgetown University Student Association Vice President Chris Fisk (COL '17), who lives in 3624 N St. NW, said he found the graffiti highly offensive.
RELATED: Trump Scare spreads from Emory to University of Kansas as new chalkings appear on campus
"It's awful, disgusting, and we already reached out facilities etc. to get it removed," Fisk wrote in an email to The Hoya.

Senior Director for Strategic Communications Rachel Pugh said additional offices will also address the incident.

"The issue will also be raised at the Speech and Expression Committee meeting next week. Staff in [the Office of] Student Affairs have reached out to students who may be affected," Pugh wrote in an email to The Hoya.
Here we go again. Certainly the vandalism aspect is a valid concern if the messages were scrawled in areas where they're not permitted.
But the content of the messages? How, precisely, are they (as Chris Fisk says) "awful" and "disgusting"?
One references a major presidential candidate (and one of his main policy proposals), and the other a law enforcement official who, despite being demonized in the media and elsewhere, was cleared of any wrongdoing both by local and federal investigators.
Of course, we do know why folks like Fisk think the messages are "disgusting," etc. and why (some) students may need "support" to adequately cope with any corresponding "trauma": They simply do not approve of them.

RELATED: Trump chalking by College Republicans is a 'hate crime,' black students claim
RELATED: UT-Chattanooga student senator pressured to resign over pro-Trump chalking
Like The College Fix on Facebook / Follow us on Twitter
IMAGE: Gage Skidmore/Flickr