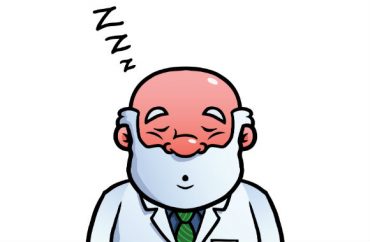 'Absurd' and hostile to intellectual diversity
Hamilton College has claimed that its new diversity requirement was devised in response to "student interest," but some scholars and Hamilton students beg to differ.
Faculty at the small liberal arts school in upstate New York, known for its "open curriculum," approved the school-wide requirement at the end of the academic year, which featured protests by students who demanded that Hamilton replace its white president with "someone of color." (They lost that fight.)
Starting one year from now, each concentration at Hamilton – even the sciences – will be required to provide courses that teach students about diversity and inclusion, with relevance to their disciplines.
"A small group of radical but powerful professors, claiming to act on behalf of the students, succeeded in instituting the diversity requirement," Mary Grabar, a fellow at the Alexander Hamilton Institute for the Study of Western Civilization, wrote for the Pope Center for Higher Education Policy this summer.
(The Hamilton Institute is an independent organization that was intended to be part of the college itself, but faced crippling opposition from progressive faculty. The college claims that disagreements over "governance" caused the rift.)
The requirement is also facing withering criticism from a longtime Hamilton history professor and an alumni group that claims it will harm "freedom of inquiry" at the school.
Promotes 'ethical, informed, and engaged citizenship'
Hamilton's economics department was the first to integrate a diversity requirement into its curriculum. Beginning with the class of 2020 – this year's incoming class – economics students must take a course from the department's approved list to satisfy the diversity requirement.
According to the department's webpage, "The diversity requirement broadens students' understanding of the roles of identity, culture, and social class in the U.S. in order to enrich the study of economics."
MORE: Protesters demand 'president of color,' force minorities to wear 'Token' t-shirts
Hamilton's faculty liked the concept so much that they decided to apply it to the rest of the concentrations – by a vote of 80 to 19, with one abstention, according to Inside Higher Ed.
Patrick Reynolds, the immediate past dean of the faculty, told the publication that the concentration-specific requirement was a "pragmatic approach, tailored to students' needs and interests."
In a "periodic review report" to Hamilton's accrediting body less than a month after faculty approval, the college said the new diversity requirement "will help students gain an understanding of structural and institutional hierarchies based on one or more of the social categories of race, class, gender, ethnicity, nationality, religion, sexuality, age, and abilities/disabilities."
The requirement furthers Hamilton's goals of "cultural diversity and of ethical, informed, and engaged citizenship," said the report.
Described by Reynolds in an email to faculty as a response to "student interest that was strongly expressed two or three years ago," the diversity requirement was approved less than six months after very vocal interest from one particular group of students.
A shadowy group of protesters calling themselves "The Movement" released a list of 39 demands, including having a nonwhite president, claiming they were marginalized on campus.
According to Grabar's article for the Pope Center, two years ago "student activists commandeered the Burke Library" and one leader "ranted from the stairs" about white privilege, trustees and capitalism. The College Fix could not reach Grabar for comment.
'Scandalous lack of intellectual diversity'
Some faculty are not happy with their colleagues for the lopsided vote.
History Prof. Robert Paquette, charter fellow of the Hamilton Institute, said the requirement was "deeply troubling on multiple fronts" in a statement last week.
"Frankly, Hamilton's faculty has embarrassed itself, imposing on an open curriculum a requirement based on an ill-defined and highly politicized concept whose meaning was still being vigorously debated in faculty workshops as late as this summer," Paquette wrote.
MORE: Fight 'one-sided pseudo-economics' with private centers
He pointed to the plethora of courses that already "fit the diversity rubric" in Hamilton's catalog. Diversity is a prominent theme in education goals adopted by Hamilton five years ago, according to Inside Higher Ed.
The irony is that in adopting a new diversity requirement, faculty seemed not to have been "concerned about the scandalous lack of intellectual diversity on campus," Paquette said. He declined a request for an interview, pointing The Fix to his statement.
Professor Robert Paquette among historians opposing Advanced Placement U.S. History framework. http://t.co/JOCfzsvgsb pic.twitter.com/4I1poQS1V6

— Hamilton College (@HamiltonCollege) June 11, 2015
Because there is not yet an agreed-upon definition of diversity, the new requirement may not include intellectual diversity, according to Samantha Benevelli, the chair of the College Republicans at Hamilton.
"The decision of the Hamilton administration to focus solely on social justice discussions is both narrow-minded and absurd," and it seems intended to stifle opposition to progressive ideas, Benevelli told The Fix.
"If the administration really wished to prepare students for work in their desired field, they would support difficult discussions about diversity," said Benevelli, "which would, by necessity, include conservative, moderate, and progressive beliefs."
'Preempting questions about politics and society'
The Hamilton College Alumni for Governance Reform, a group of alumni that promotes transparency and intellectual diversity at Hamilton, criticized the requirement right after it was approved by faculty.
"The requirement would improperly impose esoteric ideological values on the student body," delivered by each academic department, "and fail to live up to the college's commitment to freedom of inquiry," the group said in a statement.
MORE: Meet the campus leaders who've stood up to bullies and special snowflakes
The fact that Hamilton prescribes so few requirements – a consequence of its open curriculum – means the diversity requirement will take on outsized importance, the group said.
"It would take a controversial and disputed ideological proposition and elevate it to accepted and essential wisdom within the Hamilton community. … The proposed resolution would have the effect of preempting questions about politics and society that run counter to prevailing faculty wisdom about their structures," read the statement.
The handwringing about Hamilton's alleged dearth of ideological diversity is not new: At a Cato Institute event last year, Hamilton Institute fellow Christopher Hill said that such diversity was "practically nonexistent" on campus.
Science is 'multicultural'
Asked to comment on the new requirement and the school's claim that it was requested by students, interim Director of Diversity Phyllis Breland directed The Fix to Hamilton's communications department.
It directed The Fix to an NPR interview with Karen Brewer, a chemistry professor, calling it "the best and most accurate description of the new requirement and how it will be implemented."
Prof. Karen Brewer talks about diversity requirement on NPR's All Things Considered program. https://t.co/XPRNtjoXBu pic.twitter.com/uMVjlo3Ef2

— Hamilton College (@HamiltonCollege) August 27, 2016
The chair of a subcommittee that is reviewing potential courses for the requirement, Brewer told NPR that the requirement will benefit science majors because "science depends on a diversity of perspectives," and business and government circles in science are already "very multicultural and multinational."
Brewer did not give any detail on student feedback or what these classes will look like, saying only to NPR that some of her science colleagues had "reticence" about the requirement "because this is not our area of expertise." She declined to talk to The Fix, saying she was busy with research.
MORE: Out with math, in with diversity as a requirement
Like The College Fix on Facebook / Follow us on Twitter
IMAGE: Raxpixel.com/Shutterstock