Dr. Church expects his Harvard professorship won't be renewed, either
After more than 10 years and numerous appeals, a well-respected urologist has been expelled from a teaching hospital affiliated with Harvard Medical School for questioning its celebration of all things LGBT.
The board of directors at Beth Israel Deaconess Medical Center (BIDMC) revoked the appointment of Paul Church as a 28-year member of the medical staff earlier this month, Church wrote in a statement.
"Medicine has an obligation, a commitment to be honest about the consequences of behaviors in the homosexual lifestyle, at the most remain neutral to it, and to not merely endorse such a dangerous behavior," Church told The College Fix in an interview last week.
Because BIDMC has ruled that his objection to participating in activities that promote unhealthy sexual behavior is "offensive" to other hospital staff, Church told The Fix he plans to join a new medical association, The Alliance for Therapeutic Choice and Scientific Integrity, and continue his medical practice in other ways.
That may not be easy: Church said his appointments at two other hospitals have been jeopardized because of the board's rejection of his final appeal Dec. 8.
No complaints from patients – just his colleagues
One of the largest, best-funded research centers in the country, BIDMC throws lavish hospital-wide LGBT award ceremonies and asks that its staff participate in Boston's Pride Parade.
The Human Rights Campaign has anointed the hospital a "Health Leader" for such initiatives as its "Patient Bill of Rights" and benefits for domestic partners.
Church questioned the hospital's regular endorsements of the LGBT movement in light of understood facts about homosexual sex, such as higher risk of contracting HIV, syphilis and other diseases, which he compared to the known risks of smoking.
RELATED: Harvard-affiliated hospital expels doctor who is blunt about risks of gay sex
But the urologist voiced his objections only to his colleagues, and says he has never received a complaint from a patient of any sexual orientation. BIDMC has never challenged the CDC statistics cited by Church.
"The data is there, [and] we need to base our discussion on those facts," he told The Fix. "It's disturbing that there are some groups willing to ignore the data in favor of a political agenda."
As a born-again Christian, Church inadvertently became the spokesperson for other staff members with similar professional and moral concerns.
"I have challenged the medical center to be more truthful and honest about the negative health consequences inherent with high risk and unhealthy sexual behaviors and to be more respectful of the diversity of religious and moral views regarding homosexuality," Church wrote in his statement this month.
Rather than quietly resign as the hospital requested following complaints about him, Church submitted to an investigation by a "peer review committee."
After Church met with the committee, his department head sent him a "letter of reprimand," according to a timeline of Church's case by "pro-family" activist group MassResistance.
"Your opposition to diversity training and to BIDMC's support for the annual Gay Pride Week events has been expressed in offensive terms and, at times, in a discourteous manner," said the letter from Eliot Chaikof.
Refusing to discuss the merits of his concerns, BIDMC made greater efforts to silence Church, applying a "gag order" to him in 2011. Church said he agreed to the order on the condition that he be exempt from the hospital's many LGBT promotions.
The hospital, however, continued sending him promotions for gay-pride events. It then accused him of violating the order because he responded critically to several of these emails promoting Boston's Pride Parade and the LGBT award ceremonies on the hospital's in-house message board, Church said.
RELATED: Universities nationwide extend same-sex benefits in wake of Supreme Court ruling
Now that the appeals process has concluded, Church anticipates Harvard Medical School will not renew his position as an assistant clinical professor of surgery when it comes up for regular review, though he has heard nothing yet for certain.
Church is also unable to sue BIDMC for workplace discrimination under Title VII because he was "classified as a physician with admitting privileges" rather than an "employee," according to Liberty Counsel, which represented Church.
BIDMC CEO Kevin Tabb did not respond to a request for comment on Church's case from The Fix.
'Supporting the right thing and fighting the good fight'
The doctor has likely reached the end of his career, at least at the highest echelons of medicine, and wonders where many of his friends were when they had the chance to speak in his defense.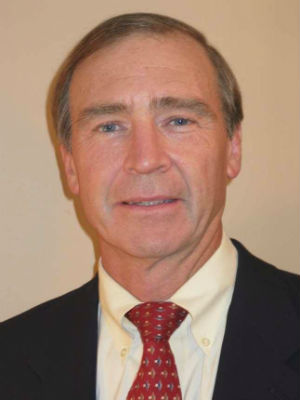 But even in hindsight, Church has no regrets. "My faith gives me a perspective on life and the world which makes one want to engage the culture, while I guess my personality makes me a bit more obstinate, and willing to be confrontational when necessary," he told The Fix.
"I'm not one to be intimidated by a hostile culture while I have the facts to back up what I believe."
Church even said because of his faith he could "shake my head and laugh a little bit" at how he was treated: "I'm at a point in life where I could retire … I'm supporting the right thing and fighting the good fight."
His reputation remains intact among those closest to him, Church said, adding that he is grateful for the support and prayer he received from his community and from around the country.
Richard Mast, Church's lawyer from the Liberty Counsel, told The Fix that the gay-rights agenda has gone from taking priority over religious belief to running roughshod over medical facts, ethics and even human health and well-being.
Since the Supreme Court's nationalization of gay marriage in Obergefell v. Hodges, cases like Church's – involving the clash of sexuality and religion, both protected classes – are expected to become more common.
Justice Samuel Alito's words of dissent seemed to point to Church's case directly, when he predicted that the majority opinion "will be used to vilify Americans who are unwilling to assent to the new orthodoxy."
RELATED: Student punished for criticizing lesbian movie can sue college, but rulings vary
IMAGES: Yohei/Shutterstock, Dr. Paul Church Support Page/Facebook
Like The College Fix on Facebook / Follow us on Twitter