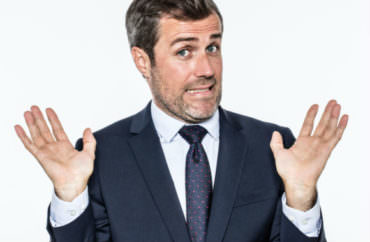 Associate dean says he was speaking 'flippantly'
Harvard University has been steadily ramping up pressure on a Christian student group for holding orthodox evangelical beliefs about sexuality.
It forced Harvard College Faith & Action to sever ties with its parent organization and placed the group on a yearlong "administrative probation" – a sanction that didn't exist prior to this situation, and one step shy of losing its ability to book rooms for free on campus and receive student government funding.
Such action against Christian student groups at California State University campuses drastically curtailed their campus activities, forcing them to spend limited funds to reserve rooms and depriving them access to campus recruiting opportunities. Attendance plummeted. The groups agreed to let non-Christians run for leadership positions to regain recognition.
Now all of a sudden, the Harvard administration is worried about being seen as "waging war on Christianity" by sanctioning a group for believing that homosexuals in faith leadership should remain celibate, a position shared by tens of millions of American Christians.
MORE: Christian groups let non-Christians run for office to appease Cal State
That's according to four students who told The Harvard Crimson about their March 9 confidential meeting with Associate Dean of Students for Diversity and Inclusion Roland Davis.
The official told the students that "some administrators worried" about the optics of further punishing HCFA (below) for doing nothing more than inviting an ex-gay speaker and asking a leader to step down for entering into a same-sex relationship.
Davis told The Crimson that he was speaking "off-handedly and flippantly" and that the administration had "no concerns … about being perceived as going to war with Christianity."
The misunderstanding stemmed from Davis's comments about outgoing Harvard President Drew Faust, according to Davis. Two students claimed Davis said Faust "does not want to be remembered as the Harvard president who declared war on Christianity," while two others didn't specifically remember that comment.
MORE: HCFA put on invented 'probation' for upholding celibacy-for-gays rule
A Harvard spokesperson told The Crimson that Faust has never been involved with the university's response to HCFA's actions.
But the club remains in peril despite having no idea what it must do to remain registered under Harvard's mercurial and unwritten expectations:
"We have actively sought to engage with the [Office of Student Life] over the past two months," [co-presidents Eunice] Mwabe and [Cooper] Bryan wrote. "The OSL created a new category of punishment, 'administrative probation,' specifically for HCFA, and it has not outlined what is specifically required of HCFA to maintain status as a recognized student group."

"We have been and continue to be in compliance with Harvard's policies," Mwabe and Bryan wrote. [Despite Harvard's claim to The Crimson,] "We have never received communication from the College that we are expected to cut ties with [parent organization] Christian Union."
The administration remains under pressure from LGBTQ groups to further punish and marginalized HCFA, The Crimson notes.
They launched email and petition campaigns to demand harsher sanctions, and some posted flyers around an activities fair where HCFA was participating to warn attendees "HCFA is on probation for anti-LGBT discrimination."
MORE: Student op-ed says ex-gay HCFA speaker 'threatened' LGBTQ students
The Crimson editorial board is also waging secular jihad against HCFA, writing in an editorial Wednesday that students aren't safe on campus unless a Christian group is forced to abandon its beliefs in practice.
Speaking about the new LGBTQ "religious support group" the administration is starting, the editorial board says it's not enough:
This is an effort to provide alternate spaces for BGLTQ students without also ensuring that existing spaces make them feel fully at home. Such an effort is inherently incomplete. We consider it somewhat hypocritical of the administration to on one hand provide a platform for BGLTQ students of faith and then continue to support a group that has made mistreatment of those students a characteristic of its leadership. …

Harvard has a duty first and foremost to protect all of its students. It is imperative that all students have equal access to every part of College life, and therefore that leadership decisions are made based on qualifications, not on the intrinsic parts of a student's identity.

Harvard must promote tolerance and diversity in order to protect its students. This case may seem particularly thorny because, many argue, part of promoting religious tolerance is allowing HCFA to set leadership policies as it chooses. However, as we have written previously, HCFA's actions violated this broader principle of tolerance by explicitly removing a student from leadership after finding out about her decision to date another woman. Punishment is then an appropriate response. It is not discriminatory to require an organization to not discriminate.
Staff Ed: We stand by our opinion that the OSL's "probation" of HCFA is completely insufficient. The BGLTQ Office's new group is an effort to provide alternate spaces for BGLTQ students without also ensuring that existing spaces make them feel at home. https://t.co/jej5d7BPxJ

— The Harvard Crimson (@thecrimson) May 2, 2018
Read the news article and editorial.
MORE: Harvard creating LGBTQ 'religious support group'
IMAGE: STUDIO GRAND OUEST/Shutterstock
Like The College Fix on Facebook / Follow us on Twitter