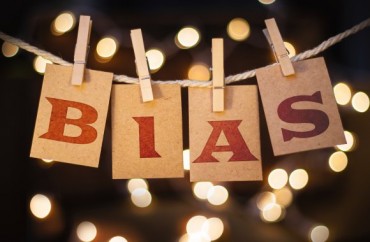 Let's see whether the Harvard administration really cares about getting rid of single-sex clubs as a matter of equity, or whether it just wants to demonize men.
Facing the same pressure as so-called final clubs to open their membership to the opposite sex or get hit with sanctions by Harvard, the all-female Seneca organization has promised to become "gender neutral."
What it hasn't promised is that it will ever admit men.
The Harvard Crimson reports that the club – which is technically a 501(c)(3) organization, not a "social" club like other single-sex groups – believes it can make a change in name only and get away with it, with good reason:
According to an email from the Seneca's undergraduate officers to Seneca members obtained by The Crimson, Associate Dean of Student Life David R. Friedrich assured the Seneca at a May meeting that if the group removed gender requirements from its charter and bylaws, the club "could continue to operate as it always has."

Although the Seneca will continue to only invite women to their first recruitment event of the semester, men will be allowed to attend the event without an invitation and participate in the subsequent parts of the selection process should they wish, said undergraduate co-president president Avni Nahar '17 in an interview.

"Like Women in Business or Latinas Unidas, although men may apply, our membership can be made up wholly of women without incurring the sanctions of the administration's new policy," Nahar and co-president Fran F. Swanson '17 wrote in the email, according to a copy obtained by The Crimson.
MORE: All-male Harvard club votes down coed proposal despite threat of sanctions
Harvard officials seemed to tell the Crimson that Seneca's 501(c)(3) status exempts it from having to accept men in practice, as long as it plays word games.
Nahar said the group isn't getting special treatment because it is "anticipating to consider every applicant of any gender the same way they would consider an applicant who's female identified."
In a recent vote of graduate members of the all-male Fox Club, a proposal to open the club to women failed to reach the necessary two-thirds affirmative vote – meaning its members could be barred from leadership posts and fellowship recommendations at Harvard.
Harvard's reference to Seneca's bylaws recalls the situation faced by Christian student groups in the California State University system last year.
Campus chapters of InterVarsity and Campus Crusade for Christ did not seem to be acting any differently than other religious groups by requiring student leaders to hold certain religious beliefs, but CSU targeted them because their requirements were laid out in their bylaws.
MORE: Christian groups allowed back at CSU after abandoning faith requirement
Like The College Fix on Facebook / Follow us on Twitter
IMAGES: Shutterstock, TheSeneca.org screenshot