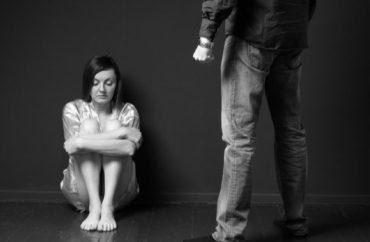 'Leading Women' no longer
When Harvard College demanded that single-sex organizations let the opposite sex join their (already unrecognized) organizations, three sororities defiantly refused.
The Ivy League school told them their members would be blacklisted from social, academic and professional opportunities, little different than Harvard's blacklists against faculty who associated with Communists in the 1950s.
After a disastrous sorority recruitment season, likely influenced by Harvard's thuggery toward women who simply want to associate with women, one of the three holdouts has caved.
Kappa Alpha Theta members voted unanimously to disaffiliate from the national organization and become gender-neutral, according to a pop-up message on its website, and there's no doubt why:
The Harvard College members of the Zeta Xi Chapter of Kappa Alpha Theta Fraternity voted unanimously to surrender their college chapter charter and become Theta Zeta Xi, an independent organization in good faith with Harvard's social organization and nondiscrimination policies. This decision reflects our commitment to supporting our members as they take full advantage of the academic and leadership opportunities available to them as Harvard students, which we believe is central to our mission. Our organization aims to bring together individuals from diverse backgrounds who share a passion for academic excellence, belief in the value of women's empowerment, and a devotion to service. We are committed to building a community in which we prioritize personal connections and lifelong friendships, and create social and networking opportunities to help support women to be leaders in the Harvard community and the world beyond.
You'll notice the gender-neutral organization's mission is still to empower and support women – it just has to let in some non-women who want to participate in that mission.
MORE: Sorority recruitment plunges after Harvard blacklist
Its history page elaborates on the opportunities its members would lose if it remained single-sex – campus leadership positions, athletic captaincies and letters of recommendation for scholarships including the Rhodes and the Marshall:
These announcements presented the opportunity for the undergraduate members of the Zeta Xi chapter to reflect on their values and priorities. Kappa Alpha Theta Fraternity's motto is "leading women," and we are proud of Kappa Alpha Theta's founding story and the decision our founding members made to affiliate with such a powerful and inspirational organization of women. However, Harvard's current social organization policy would force students to make a choice between holding leadership positions and applying for scholarships and fellowships, and being members of a Kappa Alpha Theta chapter that that was specifically designed to support and empower women to have those aspirations.
Speaking of that exclusionary motto, which was still in place just 11 days ago according to Google's cache (first image), it's been replaced by "Welcome Home" (second image).
MORE: Harvard sororities snub new rule against single-sex groups
The page on how to join says leadership is restructuring membership "to ensure that our process reflects our commitment to diversity and equity," but the website is still full of female-specific references, including "alumnae."
The CEO of the organization, Rena Simkowitz, "met regularly" in recent months with staff in the Dean of Students Office, she told The Harvard Crimson: "It was not an easy decision to make; however, we are excited and optimistic about the future of our organization."
It's applying for "Interim Recognition" for its first year, the least burdensome tier of recognition that will preempt single-sex sanctions, and will hold its first recruitment this spring, Simkowitz says:
"Our leadership looks forward to working closely with our current members, the Dean of Students Office and other like-minded groups to discuss how to best balance our commitment to uphold our group's values and mission as a women's focused organization without having a specific gender identity be a criterion for membership," Simkowitz wrote.
It's not the first sorority to cave in response to Harvard's threats: Kappa Kappa Gamma became the gender-neutral "Fleur-de-Lis" this winter.
MORE: Harvard botches rollout of anti-male rules
MORE: Harvard votes to discriminate against all-male and all-female clubs
IMAGES: Artsplav/Shutterstock, Crimson-Theta.com
Like The College Fix on Facebook / Follow us on Twitter