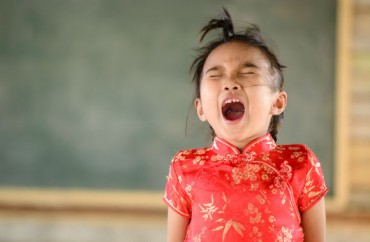 The quixotic campaign by a conservative software entrepreneur and spoiler presidential candidate has failed.
The "Free Harvard, Fair Harvard" slate of candidates for the university's Board of Overseers – which called for zero undergraduate tuition and transparency in Harvard's admissions practices – did not win any seats on the five-member body chosen by alumni, The Crimson reports.
What's not clear is how many votes any of the candidates got: Harvard itself gave the total number of votes but no individual tallies.
RELATED: Harvard establishment starting to panic over candidate slate that would open admissions data
The so-called outsider ticket featured entrepreneur and U.S. Senate candidate Ron Unz, former Green Party presidential nominee Ralph Nader, journalist and scholar Stuart Taylor, Vice President Stephen Hsu of Michigan State University, and e-commerce lawyer Lee Cheng.
Multiple members of the slate are skeptical of affirmative action the way it has been practiced, saying that it discriminates against Asian Americans.
The outsider slate was widely denounced by the Harvard establishment, including President Drew Faust and the Coalition for a Diverse Harvard. The slate argued that zeroing out undergrad tuition, using Harvard's massive endowment, would remove the main obstacle for more diverse applicants.
RELATED: Conservatives attempt a coup at Harvard by pledging free tuition, fairness for Asian Americans
RELATED: Harvard president goes to church to defend discrimination against Asian-American applicants
RELATED: Right and left agree: Affirmative action creates 'optical diversity,' fails minorities
Like The College Fix on Facebook / Follow us on Twitter
IMAGE: Shutterstock
Like The College Fix on Facebook / Follow us on Twitter