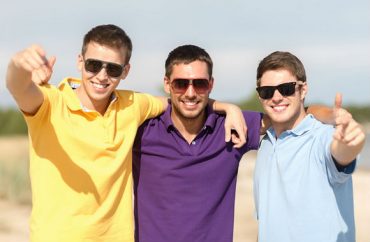 Pray tell how you'll ferret out violators
Aside from a few professors who valiantly fought for the freedom of association of students, Harvard University faculty largely stayed out of the nearly two-year fight over whether to punish students in single-sex organizations.
Now the faculty have adopted those sanctions – a ban on such students in leadership positions and athletic captaincies, and refusal to endorse them for prestigious fellowships – in the student handbook.
You won't know which professors oppose students choosing to freely associate with their own sex, because the Faculty of Arts and Sciences approved the sanctions in a voice vote Tuesday rather than a documented tally, according to The Harvard Crimson.
Fraternities and sororities have long been unrecognized at Harvard, as have the so-called final clubs, meaning the school has no authority over them. Hence, the administration's only method of retaliation against them is denying them the same freedoms as every other Harvard student.
Former Dean of the College Harry Lewis, the most vocal faculty critic of the sanctions, was still trying to get them tanked at Tuesday's meeting where the sanctions were approved via voice vote.
MORE: Lewis loathes Harvard's 'weaponization of inclusion'
The administration recently designated the Administrative Board to enforce the "social group policy," and according to The Crimson, Lewis asked how the board would ferret out students who are also members of all-male or all-female groups:
Associate Dean of Student Engagement Alex Miller—who attended the meeting—responded on behalf of the Office of Student Life Thursday [The Crimson appears to mean "Tuesday"]. He said that, as with all other Ad Board cases, social group cases will be "reactive." He added the method through which the Ad Board will carry out the implementation will be up to the board.

Administrators have previously said the College will not enforce the sanctions by actively searching for students who violate the policy. Officials also said Harvard will not seek or act on "anonymous complaints" to discover violators.
According to Miller, "individual cases will depend on whether the organization is registered with" the Office of Student Life, and only scholarships given by the Office of Undergraduate Research and Fellowship are affected.
Lewis had questioned whether the handbook language encompasses single-sex organizations hosted through the Harvard Catholic Center.
MORE: Harvard hosts anal sex workshop
IMAGE: Syda Productions/Shutterstock
Like The College Fix on Facebook / Follow us on Twitter