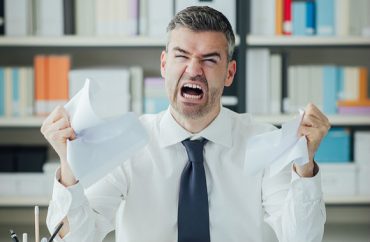 Still trying to get lawsuit thrown out
Harvard's alleged quotas against Asian-American applicants may become more apparent as the school turns over data from hundreds of thousands of applicants in response to an affirmative-action lawsuit.
The Harvard Crimson reports that the school notified applicants from fall 2009 through spring 2015 that it would give "academic, extracurricular, demographic, and other information" from their applications to Students for Fair Admissions, which is suing the school.
Names and Social Security numbers will be stripped from the records, and the information will not go beyond the plaintiffs' attorneys, Harvard told applicants:
Students who do not wish to have their information used in the lawsuit are "are free to contact the court directly" or to hire a lawyer at their own expense, according to a Frequently Asked Questions page linked in the email. In addition, the FAQ page clarified that an eventual ruling "will not affect the decision that was made about [applicants'] admission to Harvard."
MORE: Feds don't want to investigate Harvard for anti-Asian discrimination
Harvard is still trying to get the lawsuit thrown out by claiming that members of Students for Fair Admissions do not "control" the organization, and thus can't be represented by it in court, but it has to start turning over application data Oct. 28 – a week before SFFA must respond to the motion to dismiss.
Last month a federal judge in Boston ordered Harvard to turn over "comprehensive data" from those six admission cycles.
MORE: Asian-American groups sue Harvard for discrimination in admissions
MORE: Ivy League race quotas imperiled
MORE: Columbia conveniently destroys admissions documents
Like The College Fix on Facebook / Follow us on Twitter
IMAGE: Stokkete/Shutterstock