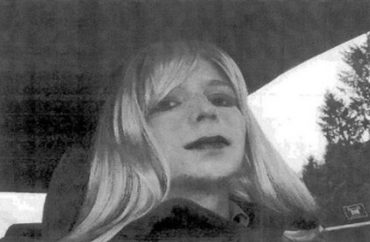 Harvard University announced today that Chelsea Manning will be a visiting fellow at the John F. Kennedy School of Government's Institute of Politics where she'll discuss "issues of LGBTQ identity in the military."
According to the IOP website, Manning is "a Washington D.C. based network security expert and former U.S. Army intelligence analyst" who now "advocates for queer and transgender rights" on Twitter.
IOP Acting Director Bill Delahunt said in an announcement "We welcome [her] breadth of thought-provoking viewpoints on race, gender, politics and the media," according to a story in Military Times.
The former Bradley Manning (before transition from male to female) was arrested in 2010 and then convicted in 2013 of leaking classified documents. She was sentenced to 35 years in prison but served just seven as President Obama commuted her sentence.
From the Military Times article:
[Manning got] 35 years in prison after a military judge found her guilty of six Espionage Act violations and multiple other charges relating to the dissemination of more than 700,000 classified military and State Department documents to WikiLeaks.

Manning was acquitted on the most serious charge of aiding the enemy.

After President Barack Obama commuted her sentence before leaving office, Manning has worked to re-brand herself as an activist for queer and transgender rights. She also speaks on topics related to artificial intelligence through op-ed columns for The New York Times and The Guardian, according to Harvard's website.

Harvard's IOP also announced three other visiting fellows: former White House press secretary Sean Spicer, CNN political commentator Robby Mook and Kansas City Mayor Sylvester "Sly" James Jr.
Read the full Military Times story and IOP announcement.
MORE: Edward Snowden 101: This spring, whistleblower's revelations impact university studies nationwide
MORE: Libertarians Mount Independence Day Protest Against NSA, PRISM Surveillance
IMAGE: Mathew Lippincott/Flickr
Like The College Fix on Facebook / Follow us on Twitter