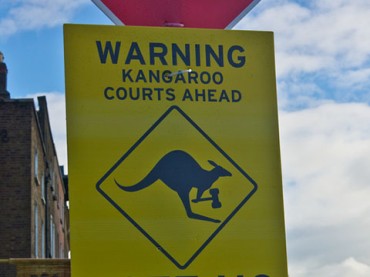 Students accused of sexual assault at Harvard Law School can now be found guilty under the "more likely than not" standard, formally known as "preponderance of the evidence," under the school's Title IX settlement with the Department of Education, the agency said Tuesday.
Both parties will now also get "appeal rights" following the adjudication process and the law school has designated a Title IX coordinator.
The department's Office for Civil Rights said the law school's current and prior sexual harassment policies didn't comply with Title IX rules for "prompt and equitable response to complaints," and that it botched two sexual-assault complaints:
In one instance, the Law School took over a year to make its final determination and the complainant was not allowed to participate in this extended appeal process, which ultimately resulted in the reversal of the initial decision to dismiss the accused student and dismissal of the complainant's complaint.
Twenty-eight Harvard Law faculty publicly called on the school in October to ignore Office for Civil Rights mandates, even in the face of funding threats, because they stack the deck against accused students, The College Fix previously reported.
Read the department statement.
h/t greg
Like The College Fix on Facebook / Follow us on Twitter
IMAGE: William Murphy/Flickr