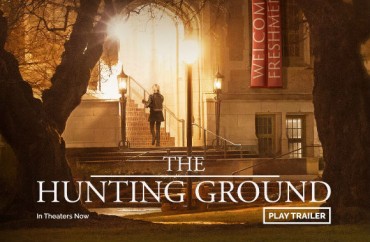 When Northwestern University students were offended by Prof. Laura Kipnis's criticism of "sexual paranoia" on college campuses in an essay, they accused her of violating Title IX by creating a "hostile educational environment" for alleged victims of sexual assault.
The filmmakers behind The Hunting Ground, the purported documentary about campus sexual assault that aired on CNN this weekend, are apparently trying to encourage Harvard Law School students to make the same complaint about their own professors.
We've noted that accused-but-exonerated Harvard law student Brandon Winston's lawyer put up a website defending his client from the claims in The Hunting Ground – claims already rebutted by several professors at Harvard Law.
RELATED: Northwestern's Laura Kipnis beats Title IX claims over essay on 'sexual paranoia'
That put them in the cross hairs of Director Kirby Dick and Producer Amy Ziering. The Harvard Crimson reports:
They also criticized the Law School professors, many of whom have been vocal critics of Harvard's recently overhauled approach to handling sexual harassment cases, for their letter critiquing the film.

"The Harvard Law professors' letter is irresponsible and raises an important question about whether the very public bias these professors have shown in favor of an assailant contributes to a hostile climate at Harvard Law," Dick and Ziering wrote.
Yes, the makers of a documentary whose factual accuracy has been seriously challenged by not only an investigative journalist and legal journalist but also an ideologically diverse group of Harvard law faculty, think that criticizing their work of art is a violating of Education Department regulations.
RELATED: Counsel for accused student in 'The Hunting Ground' launches website to challenge the documentary
Like The College Fix on Facebook / Follow us on Twitter
IMAGE: The Hunting Ground/YouTube