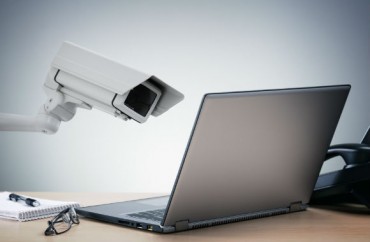 Had access to her email address used to create the commenting account
When you comment on an article or blog post, often you must hand over some personal information, such as an email address.
A journalism professor at Temple University learned the hard way that not all website operators act ethically with that information.
The director of the Nieman Journalism Lab at Harvard University outed Francesca Viola, also a former television reporter for Philadelphia stations, after she criticized an article on its website. The organization reports on efforts to "help journalism figure out its future in an Internet age."
Viola allegedly left a comment on the article – which is titled "People who are delusional, dogmatic, or religious fundamentalists are more likely to believe fake news" – using the Disqus handle "truthseeker."
It said the article is "designed to insinuate that 1) Trump supporters who happen to be religious are delusional 2) conservative media that don't tout the democrat party talking points are disseminating 'fake news.' I will no longer use Neiman [sic] as a source." The author self-identifies as "a journalism professor at a major east coast university."
Joshua Benton, the lab's director, tweeted a screenshot of the comment and identified the commenter as Viola, sarcastically saying the commenter's view is "exactly what you want in a journalism professor, yes?"
I think that this attitude — permanently rejecting a news source because it accurately reports something you don't like — is exactly what you want in a journalism professor, yes? Also, spell our name right, Francesca Viola of Temple University https://t.co/VBssWkSvlY pic.twitter.com/aNXjY36IP0

— Joshua Benton (@jbenton) May 5, 2018
Viola denies writing all of the comments under the "truthseeker" handle, and specifically one that said Muslims who were allegedly praying in front of Trump Tower were "scum" who "hate us" and should be deported, according to Philly.com. That comment was posted through Disqus to Gateway Pundit. Another comment promoted the theory that Democratic National Committee staffer Seth Rich was killed for leaking DNC emails to Wikileaks.
She accused Benton of "doxxing" her by revealing her identity based on the email address connected to the "truthseeker" account, to which Benton had access. He claims that it's not doxxing because Viola used her Temple email address on a public commenting platform: "All I did was click one link to see all the other comments she had posted using her Temple email address."
Viola also accused Benton of violating terms of service for Harvard and the Nieman Lab as well as Twitter and Disqus, and possibly a Consumer Fraud and Abuse Act violation:
I consider this a personal defamatory attack as well as an attempt to silence academic freedom and people everywhere. Most importantly, as an investigation is now underway, I would ask the community not to assume I am the author of some or all of those comments.
Temple is "looking into the situation," the dean of the journalism school, David Boardman, told Philly.com.
After a long tweet thread where he kept posting screenshots of "truthseeker" comments that he found vile – and tagged her dean and two j-school colleagues at Temple – Benton issued a qualified apology that did not look voluntarily issued.
— Joshua Benton (@jbenton) May 9, 2018
Philly.com published an op-ed Thursday that's critical of Benton's doxxing of an anonymous commenter.
Journalist Davis Shaver said Philly.com had "glossed over" the "paramount issue," that Benton accessed "private user data" through his role as comment moderator from the Disqus administrator backend:
Was Benton acting as a journalist in this capacity, simply reporting something he deemed newsworthy? Or was he abusing his power by using the private email address? …

I believe Benton abused his power as a comment moderator by exposing Viola's identity.
Email addresses are classified by the federal government as "personal identifiable information" and Disqus and Harvard policies both "forbid the sharing of PII," Shaver said: Benton used Viola's email to "gather additional PII to publicly admonish her for comments he deemed inappropriate for a journalism professor."
He asked what we'd think if a comment moderator outed a person who anonymously commented on "a column on being gay in a place where homosexuality remains stigmatized."
Shaver accused the journalism community of staying intentionally silent about its dirty laundry:
[A]n incident like this could easily be discussed in the pages of Columbia Journalism Review, Poynter, or other industry publications, but the journalism community has been quiet on this matter, perhaps due to Nieman Lab's influence in the industry. The silence sets a dangerous precedent.
Read the Philly.com report and op-ed.
MORE: Charlottesville digital mob drives innocent professor into hiding
IMAGE: Shutterstock
Like The College Fix on Facebook / Follow us on Twitter