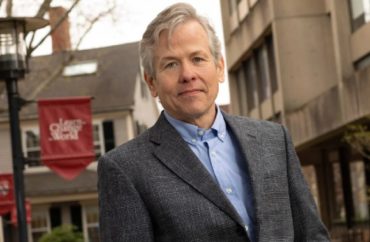 Researchers suggest increased funding to remediate the problem
Remote and hybrid learning during the COVID pandemic led to large declines in academic achievements, especially in high poverty districts, according to a study from Harvard University economist Thomas Kane.
"High poverty schools were more likely to go remote and the consequences for student achievement were more negative when they did so," the research team with Harvard's Center for Education Policy Research reported.
Some school districts have more work to do to recover these academic losses than others. However, the vast majority of academic losses came from high poverty districts, according to the study.
To avoid this damage from being permanent, the study suggested that schools spend more on academic recovery.
"The correlation between the share of a year of unfinished learning and the share of an annual budget received in federal aid is positive (.35), largely because both are positively related to poverty," the study stated. "If the achievement losses become permanent, there will be major implications for future earnings, racial equity, and income inequality, especially in states where remote instruction was common."
The high poverty districts that switched to remote learning for most of 2020-21 will need to spend almost all federal aid on academic recovery to make up for student losses, according to the study.
Currently, the American Rescue Plan requires school districts to spend at least 20 percent of funds toward academic recovery, though the Harvard researchers believe it should be higher.
"District spending should be matched to the magnitude of their students' losses," Kane (pictured) told The College Fix via email on May 16. "Districts should reassess their recovery plans to ensure they have a package of interventions planned over the next two years to help their students recover."
When asked if funding should be tied to a pledge to not go remote in the future, the economist and education professor told The Fix that public health researchers should "assess the evidence on the efficacy of school closures last year," which should inform future decisions.
MORE: COVID stressors left students feeling 'hopeless'
"Districts should lay out each of the interventions they are planning, the effect sizes that the evidence suggests they should expect, the share of students to be served—and then make sure it adds up to their loss," he stated.
"Districts made the best decisions that they could under a tremendous amount of uncertainty and fear: return to school in person and risk a COVID outbreak or go remote and accept a loss in student learning. The achievement losses are not a surprise," Kane stated in his email.
Trump COVID advisor says students in-person education
An epidemiologist and former COVID advisor to President Donald Trump told The Fix it is clear why remote learning harms students.
"The teacher can provide more focused attention to a student's needs when in person because they could observe the student and know if they need help without the student asking for it," Paul Alexander told The College Fix via email. "Whereas in a remote setting, the student has to ask and many students are not that forthcoming and hide behind the remote system."
There are other reasons why in-person education is better than remote learning, according to Alexander.
"Staring at a computer screen all day is bad for the child's health and especially, their immune system is not taxed as it should be," he told The Fix. "We may well have damaged our children irreparably."
The epidemiologist has compiled 75 studies and articles that discuss the detrimental effects of school closures.
MORE: Two medical ethicists want unvaccinated banned from public places
IMAGE: Harvard University
Like The College Fix on Facebook / Follow us on Twitter