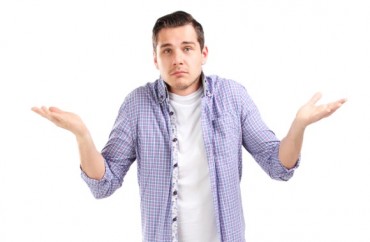 Vague law makes bad law, and the same applies to university code-of-conduct rules.
Harvard students gave the school's Title IX officer an earful at a town hall meeting Tuesday, saying they don't understand what behavior will get them in trouble, The Harvard Crimson reports:
In her presentation on Harvard's recently revamped sexual assault policy, [Mia] Karvonides highlighted Harvard's standards on "unwelcome conduct"—central to the policy's definition of sexual harassment—through hypothetical case studies. Specifically, she said welcomeness cannot be assumed between partners in the absence of a "no," or through clothing, gender, race, or sexual orientation.
Super helpful, Karvonides – your definition of "welcomeness" is a negative. She's a former lawyer in the Department of Education's Office for Civil Rights, by the way – the same office that's trying to convince skeptical Republican lawmakers that it has authority to invent new Title IX requirements on the fly.
During a period for student questions about unwelcome conduct standards, some undergraduates argued that the policies are inaccessible and poorly publicized. Amelia Y. Goldberg '19, who attended the panel hosted by the Undergraduate Council, said the concept of unwelcome conduct is likely unclear to a majority of undergraduates.
RELATED: Sexual-Assault Report: Yale Uses 'Hearsay,' 'Scarlet Letter' Against Accused
When Harvard released the results of its "sexual conduct climate survey" last fall, students who may have been wary of publicly admitting they didn't know what was punishable learned it was a widespread situation:
Just 15 percent of surveyed students said they were very or extremely knowledgeable about how sexual assault and misconduct are defined at Harvard; 21 percent said they were not at all knowledgeable.
For many #Harvard students, the University's #TitleIX policies remain overly complicated and difficult to grasp. https://t.co/R8MZYvW3g6

— The Harvard Crimson (@thecrimson) March 2, 2016
This is the second attempt by Karvonides' office to clarify what will get a student in trouble for sexual misconduct. The Crimson reported in October that a "Frequently Asked Questions" document given to students was written in legal jargon:
[Student activist Jessica] Fournier also argued that the document—despite clarifying that students may consent to sexual activity while intoxicated, but not incapacitated, under Harvard's policy—did not adequately define the difference between the two states. She also criticized the document's use of the words "objective" and "subjective" to describe factors for determining whether sexual conduct is welcome or unwelcome without giving specific examples.
RELATED: Legal analysis: Department of Education is grossly misstating its Title IX authority
Like The College Fix on Facebook / Follow us on Twitter
IMAGE: Shutterstock