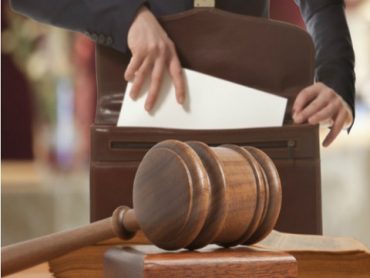 Claims exhibits of historic anti-Semitism have nothing to do with current case
Harvard is trying to make sure that its past history of anti-Semitism isn't going to affect its present as it faces charges of discrimination against Asian applicants.
The Harvard Crimson reported that Students for Fair Admissions, the group that filed an ongoing lawsuit alleging Harvard discriminates against Asian-American applicants, intended to bring at least 12 exhibits "related to past anti-Semitic discrimination at Harvard."
Harvard's lawyers countered that the exhibits have nothing to do with the case at hand.
"SFFA's focus on ancient history is an obvious attempt to distract the Court from the dearth of evidence showing intentional discrimination in this case," the lawyers wrote, according to The Crimson.
Former Harvard President Abbott Lawrence Lowell "attempted to institute quotas limiting Jewish admit rates to the College," The Crimson explains. "Lowell's attempt failed, but Harvard's new admissions process was still used to restrict the number of Jewish students at the school without the use of hard quotas."
Students for Fair Admissions claims that Harvard's alleged discrimination against Asian-American applicants parallels its historical discrimination against Jewish applicants.
"Harvard has held that its race-conscious admissions policy is necessary to achieve diversity in the student body," according to The Crimson.
This is not the only issue the two sides have argued about over the past few days. Harvard's lawyers asked the judge presiding over the case to allow current students to testify. Students for Fair Admissions's lawyers argued their testimonies would be irrelevant.
The trial will commence Oct. 15.
IMAGE: Shutterstock
Like The College Fix on Facebook / Follow us on Twitter