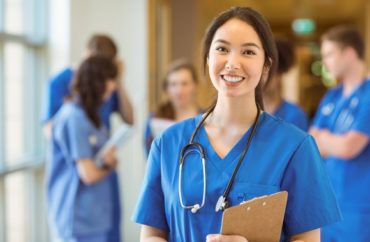 But can make pregnancy more dangerous
Researchers linked to Harvard University Medical School have released two separate papers that found that pregnant women rarely transmit coronavirus to their unborn baby.
Both papers also found that the transfer of antibodies from a pregnant woman to her baby is rare. This means that babies would not be born with antibodies that would protect them against coronavirus.
One study, published in the American Medical Association's JAMA Network Open, found "there was no evidence of placental infection or definitive vertical transmission of SARS-CoV-2." Vertical transmission refers to the passing of an infection "during the period immediately before and after birth," according to Medicine Net.
This means that babies are unlikely to receive coronavirus from their mother during the pregnancy or after delivery.
Professor Andrea Edlow, who teaches at Harvard's med school, led the project that followed 127 pregnant women to study the transmissibility of coronavirus. She was not available for comment on the possible ramifications of her findings. The College Fix had asked how policymakers should use the research and specifically asked if the research should influence COVID vaccine distribution plans.
"Unfortunately, we will have to pass on an interview at this time, due to Dr. Edlow's current clinical and research schedule," Julie Cunningham, a spokesperson for Massachusetts General Hospital, told The Fix via email. Edlow is an OB/GYN at the hospital.
MORE: University researchers find 'no additional decline' in COVID from lockdowns
All of the researchers on Edlow's team are affiliated with the medical school at the Ivy League university in Boston with the exception of Jonathan Li. Most of the team are medical doctors, although some are biologists or virologists.
Another study, published in Cell and also involving Edlow, reached the same conclusion. The researchers found that transmission of COVID-19 or its antibodies to preborn children was rare in the second trimester and even unlikelier in the third trimester.
A team of researchers from Harvard University conducted the study with 22 COVID-positive pregnant women and 33 COVID-negative pregnant women.
"SARS-CoV-2-specific antibodies have a decreased placental transfer," the study said. However, pregnant women with coronavirus are at an increased risk for other illnesses. A coronavirus infection "causes more severe disease in pregnant women compared to age-matched non-pregnant women."
"It might be important for when we're looking at maternal immunization to look to see if the vaccine actually induces antibodies that can transfer across the placenta efficiently," Carolina Atyeo, a graduate student and a researcher on the project told the student newspaper The Crimson. "And then I think it's really important to consider the timing of when these mothers are vaccinated."
Galit Alter, another author of the study and a listed spokesperson, did not respond to two emailed requests for comment from The Fix on the study's ramifications in the past week. Alter is also a professor of medicine at Harvard.
MORE: Researchers find minimal asymptomatic household COVID transmission 
IMAGE: ESB Professional/Shutterstock
Like The College Fix on Facebook / Follow us on Twitter