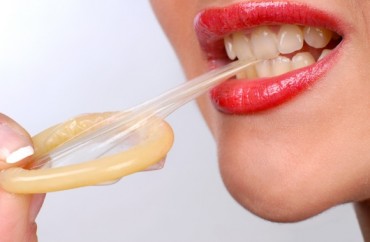 Harvard University will soon mark its annual "Sex Week" observance, which this year features a workshop on how to navigate sex involving bondage and sadomasochism in the dorms – complete with whips and floggers.
The weeklong observance also boasts "13,000 condoms and 1,200 bottles of lube" to distribute.
The Ivy League institution will host the workshops starting this Sunday and continuing through Nov. 14, events "dedicated to empowering the Harvard community to explore their experiences with love and sex by providing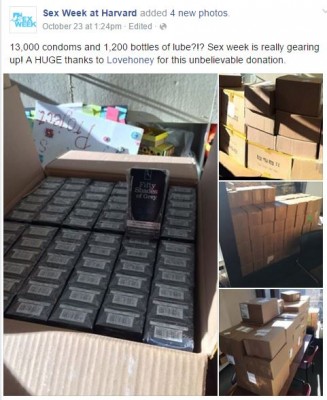 comprehensive programming addressing a wide range of issue relating to sex, relationships, dating, sexual health, and sexuality," according to its website.
In preparation, an adult industry company sent the college "13,000 condoms and 1,200 bottles of lube," a fact touted on Harvard Sex Week's Facebook page with the caption: "Sex week is really gearing up! "
Additional Sex Week sessions are slated to focus on masturbation, sex and religion, consent, feminist porn, sex letter writing, sex toys, "Decolonizing Desire," and others topics.
The description of the "Work Hard, Fuck Hard: The Guide to BDSM in the College Dorm Room" event, set for Nov. 15, asks on its Facebook page: "Want to get kinky in the bedroom but don't know how to bring it up? Disappointed by Fifty Shades of Grey but not sure what BDSM is really all about? Join us for a discussion on what it's like to be part of the BDSM scene, as well as some cool demonstrations with whips, floggers, and more!"
Student organizers did not respond to The College Fix's requests for comment.
The Sex Week website features "student voices" expressing support.
"I support Sex Week because I think sex should be about pleasure and mutual fulfillment, not shame," said one.
"I support Sex Week because I want to live in a more touch-fluent world, one in which people aspire to be good at sex the way they aspire to be good at sports and school," stated another.
Several current Harvard University students who identity as conservative declined to comment to The College Fix about the weeklong observance, however.
Harvard is no stranger to controversies surrounding its Sex Week. Last year the school made headlines for its anal sex tutorial, for example. Harvard also officially recognizes a kinky sex club on campus.
A student-run organization called SHEATH (Sexual Health Education and Advocacy throughout Harvard College) sets the schedule of Sex Week events each year. But Harvard administrators also play a supporting role, as its College Women's Center, its Center for Wellness, its Office of BGLTQ Student Life, and its Office of Sexual Assault Prevention and Response are listed as co-sponsors on the group's website.
But a campus official downplayed that.
"The event is organized and sponsored by an independent student-run organizations. Harvard College is home to more than 400 recognized student organizations that reflect a diverse range of interests among our students," Associate Director of Communications Rachael Dane told The College Fix via email.
"The college is not involved in the planning or implementation of any programming or activities organized by independent, student-run organizations. Rather, the college works with each recognized student organization to support their programming needs in ways that are in keeping with our procedures and regulations," she added.
Like The College Fix on Facebook / Follow us on Twitter
IMAGE: Shutterstock