But it's still 'female-focused' … for now
Harvard wants to protect "inclusivity" by banning men and women from hanging out with their own sex off-campus.
The penalty if they refuse to comply is official discrimination: The Ivy League school won't let them serve in campus leadership and athletic captaincies, and it won't endorse them for elite fellowships like the Rhodes.
Under this month-old official blacklist policy, the first sorority has caved.
The Harvard Crimson reports that Kappa Kappa Gamma has ditched its national organization and formed a "new gender-neutral social club called the Fleur-de-Lis," the official jewel of the national organization.
Club President Tiana Menon explicitly credited the administration's threats from nearly two years ago with convincing the women to open their ranks to men with a new organization, but she phrased it as a victim of Stockholm Syndrome:
"The May 2016 policy presented the opportunity for our group to critically think and converse about our place on Harvard's campus and collectively determine our path forward," Menon wrote in the email.

Menon wrote that College administrators had played a significant role in pushing the group to adopt gender-neutral membership practices.

"The formation of The Fleur is the culmination of numerous discussions spanning the last two or so years within Harvard's Chapter of Kappa Kappa Gamma and with the administration," she wrote. "[Administrators] have helped shape the path we as a group have chosen to pursue."
These are the carefully constructed words of a hostage, and like all good hostage-takers, Dean of the College Rakesh Khurana (below) framed this gun-to-the-head response as "positive change" that resulted from students leaders' efforts to foster "respect and inclusion."
MORE: Republican higher ed bill could block Harvard's gender jihad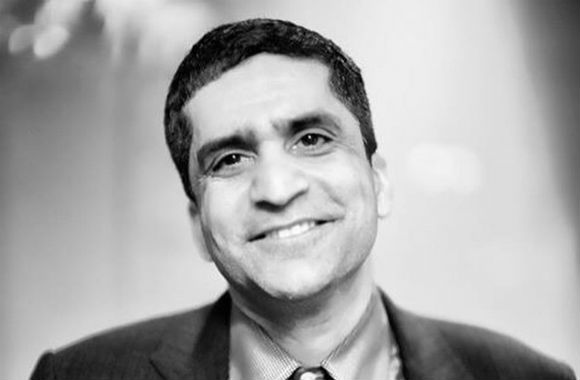 In other words: Sisterhood is a bigoted value.
The new club isn't embracing masculinity, however. It advertises itself as "empowering female-identifying persons" and "committed to being a female-focused group open to first-year students," even though it won't discriminate "on the basis of gender."
Seeking to pacify outraged sororities and all-women final clubs – none of which are formally recognized by Harvard – Khurana suggested last year that the women's groups be given a five-year "bridge" period in which they can "operate with gender focused missions" after the coed-only policy takes effect.
The Crimson says the traditionally female clubs will "likely" get that five-year window, while the male clubs are forced to immediately go coed or face official discrimination.
Kappa Kappa Gamma is more enlightened than its fellow sororities that flipped the bird at the administration by explicitly refusing to go coed: Alpha Phi, Delta Gamma and Kappa Alpha Theta, which said they'll do the traditional all-female recruitment this spring, consequences be damned.
MORE: Harvard botches rollout of anti-male rules
MORE: Harvard votes to discriminate against all-male and all-female clubs
IMAGE: Tero Vesalainen/Shutterstock, Christopher Michel/Flickr
Like The College Fix on Facebook / Follow us on Twitter