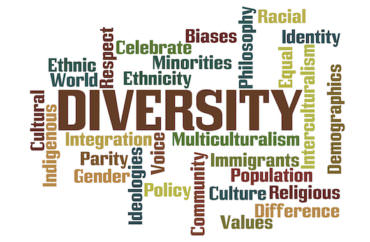 Current identity-based groups and organizations alleged to be 'unintentionally excluding people'
Students at Harvard are agitating for a campus "multicultural center" due in part to the alleged exclusivity and inadequacy of the school's current identity-based organizations.
A town hall held last month, hosted by the Undergraduate Council and Multicultural Center Coalition, saw several students offering justifications for the new center ranging from "I don't really feel comfortable or welcome at a lot of the cultural organizations that already exist" to "I think cultural organizations can sometimes be unintentionally excluding people," according to a report in The Harvard Crimson.
According to The Crimson, the moderators of the town hall—student government representatives Nicholas Whittaker and Salma Abdelrahman—presented a proposal from the student government's Multicultural Center Coalition.
That proposal included a "call for research into the history of minority communities and intercommunal relations at Harvard, in addition to looking at models of multicultural centers at other universities…The research will identify more specifically the current problem that exists and recommend whether a multicultural space comprises the most effective course of action."
Protracted attempts to speak to students and campus representatives about Harvard's campus climate—specifically the assertion that Harvard's current student organizations are exclusive and unwelcoming to certain minority students—were unsuccessful.
The College Fix sent a total of ten separate emails sent over several days to Whittaker and Abdelrahman, seeking clarification of the comments made at the meeting as well as a copy of the student government's proposal for the Multicultural Center. None of those emails was answered.
The Fix also reached out repeatedly to Jonah Berger and Ruth Hailu, the authors of the Crimson article, seeking to be put in touch with two of the students quoted in the story. Hailu and Berger both did not respond to five emails each.
The push for a multicultural center on Harvard's campus goes back at least 21 years, to 1997, as evidenced by a report in The Crimson from that year.
At the time, one student government representative warned that a multicultural center would "foster segregation in its worst form."
An editorial in The Crimson last year echoed the call for a multicultural center, saying it would allow "cultural groups to have a physical space to come together to celebrate their backgrounds while inviting other students to participate."
Harvard College's associate dean for diversity and inclusion, Ronald Davis, was present at the meeting last month. Davis did not respond to an email query from The College Fix on Wednesday.
MORE: Harvard freshmen find 'conversations' about identity 'ineffective'
MORE: Cornell's 'identity-based programs' cash-strapped and undermanned
IMAGE: Shutterstock
Like The College Fix on Facebook / Follow us on Twitter