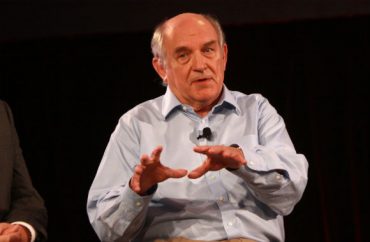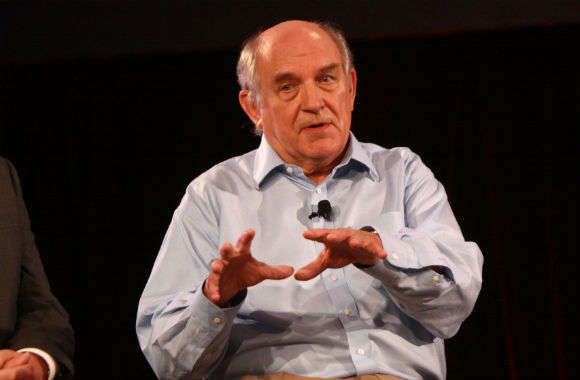 It's an insult to Charlottesville?
Charles Murray is a libertarian social scientist who wrote a widely praised book about the decline of the white working class. He has half-Asian children with an ex-wife he met in Thailand.
He's also a "white nationalist" who "doesn't belong" at Harvard University.
The undergraduate student government's black caucus is demanding the Open Campus Initiative, a student group that was formed to host events that "other groups are unwilling to have," revoke its invitation to Murray to speak tonight.
Three black caucus representatives write in The Harvard Crimson:
For the Open Campus Initiative to invite Murray to campus and give him an unchecked platform from which he can participate in and legitimize a tradition of dehumanization of marginalized people—the same tradition that is responsible for the tragedy of Charlottesville (and America's entire history of racial trauma)—is fundamentally at odds with who we should be as a College. We believe that this event is misguided, and urge Open Campus Initiative to cancel it.
They cite Murray's designation as a white nationalist by the Southern Poverty Law Center, owing to his much-misunderstood (and much-unread) writing on race and intelligence in 1994's The Bell Curve (co-written, fittingly, by the late Harvard psychologist Richard Herrnstein).
It's irrelevant that Murray has been invited to talk about Coming Apart, his book on the white working class:
Murray's ideology is white nationalism and has always been white nationalism. He has never rejected the claims he makes in "The Bell Curve." Open Campus Initiative invited a white nationalist to campus, and they cannot control what he choose to bring up in his talk. To assume that race, gender, and class will not ground everything that is discussed during this event is to forget who Charles Murray is. His entire ideology is tainted by white nationalism.
MORE: Open Campus Initiative dares Harvard to censor its controversial event
Good to see Harvard SJWs and @splcenter rallying their forces against a dreadful chap named Murphy, as opposed to the great @charlesmurray. pic.twitter.com/gM9kuXJRJV

— Niall Ferguson (@nfergus) September 5, 2017
To let him speak is to let someone say things that aren't factual, they claim:
Murray is not dealing with the facts. He is twisting the facts by presupposing a certain interpretation of them, one that completely overlooks the influences of racist social and political institutions on individual "success," however that is measured.
If the event organizers care about the "lives and freedoms" of nonwhite and "other marginalized persons," they will cancel his speech, the op-ed says.
Rather than students challenge Murray's ideas at his own talk, the op-ed writers ask students to be "proactive inquirers, and to challenge the ideology that Murray represents" … by going to their own event Wednesday night where a "panel of experts" will tell an ideologically homogeneous audience why Murray is wrong.
The Open Campus Initiative previously hosted University of Toronto Prof. Jordan Peterson, who is controversial for his public stance against using gender-neutral pronouns.
One of the op-ed writers, Nicholas Whittaker, previously threatened the Harvard computer science club for its Valentine's Day dating algorithm because it only included two genders. He was speaking then as chair of the BGLTQ+ Caucus, and threatened to pull the club's funding if the algorithm weren't made "strictly platonic."
Murray tweeted Tuesday that he's taking his safety on campus seriously.
This is sad: I will be unable to walk across Harvard Yard tomorrow, on paths I have walked thousands of times. Need a police escort.

— Charles Murray (@charlesmurray) September 6, 2017
MORE: Harvard's Nicholas Whittaker threatens to defund club over dating algorithm
IMAGE: Gage Skidmore/Flickr
Like The College Fix on Facebook / Follow us on Twitter