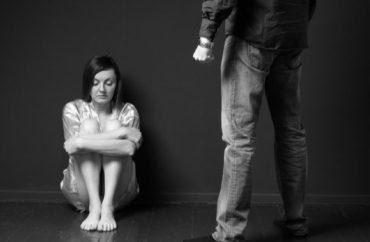 Major newspaper botches rationale for sanctions
When Harvard administrators campaigned for sanctions on members of single-sex organizations such as fraternities, sororities and final clubs, it cited the findings of a task force on sexual-assault prevention.
This snookered Harvard students into believing that preventing men and women from hanging out with their own kind – in these already unrecognized, off-campus organizations – would make a dent in sexual assault at Harvard.
This was nonsense: Harvard's own figures show that most reported sexual assault happens in dorms. (The task force findings were panned for dubious methodology.)
When Harvard actually approved the sanctions, however, it dropped the charade that the penalties had anything to do with rape culture, upsetting anti-rape activists. These organizations are being targeted because they have a "toxic atmosphere" that reeks of "elitism and discrimination," in contrast to the "diverse and socially conscious" students of Harvard.
Congratulations, Harvard: You've convinced one of these supposedly elite bastions of women to close entirely.
MORE: Expert on Greek problems takes down fuzzy stats cited by Harvard
The national Delta Gamma organization said last week that its 24-year-old Zeta Phi chapter at Harvard voted in May to relinquish its charter, setting up a 60-day comment period from members that just ended. The result: The national organization agreed to disband the Harvard chapter.
Wilma Johnson Wilbanks, the incoming national president, made clear that Harvard's discrimination against sorority members – blocking them from campus and athletic leadership positions and recommendations for prestigious fellowships – was the driving factor.
"We respect the chapter's decision and understand that the University's sanctions resulted in an environment in which Delta Gamma could not thrive," Wilbanks said. But the decision "does not mean that we are succumbing to the University's new sanctions," she added: Delta Gamma "will continue to champion our right to exist on campuses everywhere."
When the relinquish vote happened, the previous president said the Harvard chapter had said the sanctions have "negatively impacted them."
According to The Harvard Crimson, Delta Gamma is the first single-sex group targeted by the sanctions to shut down entirely, rather than go coed or gender-neutral. Kappa Kappa Gamma ditched its national organization to become the gender-neutral "Fleur-de-Lis" this winter, and Kappa Alpha Theta did the same last month.
MORE: Harvard bullies Kappa Alpha Theta into letting men join
Three sororities said they would do spring recruitment despite Harvard's threats, but the effort flopped. Of the three, only Alpha Phi remains female-only.
Not all national media outlets seemed aware of the history of the sanctions, including the "toxic" and "elitism" rationale that was given when the sanctions were finally approved.
The Washington Post reported that sanctions followed "closely on the heels" of the sexual-assault task force report, which was released more than two years ago. The Post didn't mention the inclusion rationale at all.
The New York Times correctly reported that Harvard's president at the time, Drew Faust, said these organizations practice "forms of privilege and exclusion at odds with our deepest values."
Delta Gamma was less exclusive than some, according to the Times: The group was "early to actively welcome" men who identify as women.
MORE: Rape culture was the original rationale for anti-Greek sanctions
IMAGE: Artsplav/Shutterstock
Like The College Fix on Facebook / Follow us on Twitter