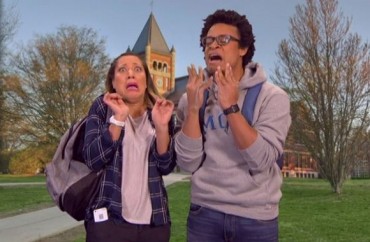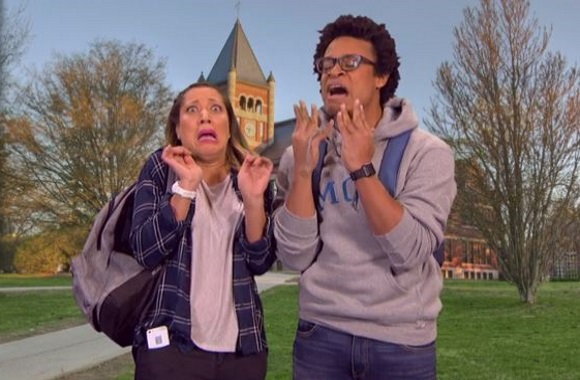 Should be intentionally 'low threshold' to meet
Harvard is already penalizing students who belong to gender-affinity groups and a Christian student club that adheres to biblical sexuality.
Next on its list of enemies: instructors who make students "uncomfortable" or say "offensive" things in class.
The Harvard Crimson reports administrators are updating the Q guide, through which students evaluate their courses, to go beyond self-reported metrics such as class difficulty, work required and "lecturing acumen."
They promised at a town hall meeting for undergraduates Thursday night to add the "uncomfortable" question and something similar to an "offensive" question that's already available through Harvard's School of Public Health.
It's not clear whether these allegations against professors or instructors – likely to be grad students such as Wilfrid Laurier University's Lindsay Shepherd, of gender-neutral pronoun debate fame – would be tied back to the complainant.
One administrator seems eager to let students make accusations with no consequences, however:
Throughout the event Thursday, several attendees said they fear possible academic or career repercussions could deter students from reporting instances of bias or inappropriate conduct on the part of a superior.

In response, Jennifer L. Hochschild, chair of the Government department, mentioned her department is exploring the idea of an "electronic suggestion box" that would allow students to anonymously report misbehavior. Hochschild first announced the idea of the box in an email sent to Harvard affiliates earlier this month.

"We've got to figure out how to do this right," Hochschild said. "But the broad idea is some kind of institutionalized pretty simple mechanism with a very low threshold in which people can anonymously say what's going wrong, without having personally to come forward."
In other words, a classroom-specific anonymous bias reporting system. Not that like will chill academic freedom.
MORE: What happens when you encourage students to report being offended
Like The College Fix on Facebook / Follow us on Twitter