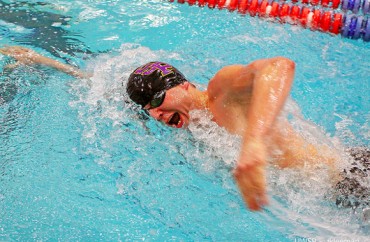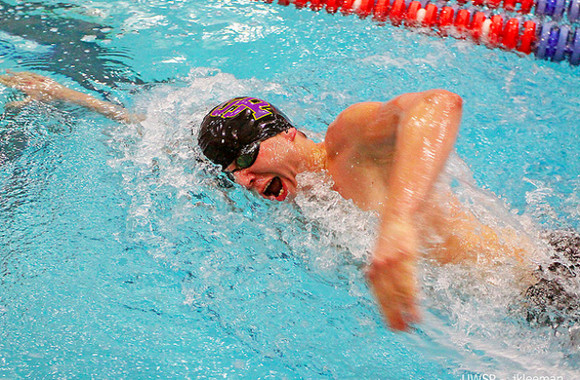 This fall, "the first openly transgender swimmer in NCAA Division I history" will join Harvard's men's swim team.
Schuyler Bailar was given the option of swimming on either the women's team — for which he was originally recruited — or the men's squad, after he came out as transgender and had "transition" surgery.
By the time he started swimming again in early April, accustoming himself to his new body, Bailar still had not made a decision. At Visitas, the College's weekend-long visiting program for prospective freshmen, he attended events with both teams before deciding to join the men's team—a decision he said, in retrospect, part of him already knew.

"My mind knew that's what I wanted to do," Bailar said. "The way I put it, I needed my heart to catch up."

News of the decision reached Cambridge a few weeks later, when Bailar penned an email to the entire men's team informing its members of his choice. The team had learned about the situation just weeks before, when men's team co-captains Christian Yeager and Jacob Luna relayed the news they had gotten ahead of time in a private meeting with Tyrell.

The message from the coach had been clear: Make Bailar comfortable and show him that he would be supported on either team. "We wanted to be in a situation where he would come in and say [that] here are two great options," Yeager said.

Although Yeager feared pushback from the team, he said there was nothing but excitement. By the time of the two teams' joint mixer Saturday night, the rising freshman "was comfortable with everyone," Yeager said.
The article points out what should be fairly obvious — that Bailar made the (much) more difficult choice, at least in terms of competing … and winning:
"The competition in the men's pool is at a different level; the women's record holder in the 100 breaststroke — Bailar's preferred event — would have placed 21st at the men's Ivy Championships last year."
The swimmer says:
I'm going to be at the bottom, and I'm going to slowly pick people off. It's not about records, it's not about Ivies; it's about bettering myself everyday and seeing where I can go. Because I have no idea where I can go — I could be horrible, it's possible I could be great. But I have no idea.
Agree or disagree with Bailar and/or Harvard, certainly the swimmer is not seeking any type of inherent advantage with his decision, as would be the case in a reverse-(trans)gender situation.
Like The College Fix on Facebook / Follow us on Twitter
IMAGE: Jay Kleeman/Flickr