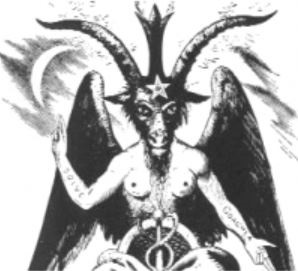 Harvard University officials stand behind the planned Satanic Black Mass reenactment slated to be held on campus this Monday.
"Harvard … does not endorse the views or activities of any independent student organization. But we do support the rights of our students and faculty to speak and assemble freely," a spokesman said in a statement.
The spokesman just brushed off the outrage and concern over the event as if it were an overreaction, saying the Black Mass reenactment is just educational, and part of a broader series of reenactments and hands-on projects to explore different religions and cultures.
Meanwhile, the Catholic Church in Boston has condemned the event, saying:
The Catholic community in the Archdiocese of Boston expresses its deep sadness and strong opposition to the plan to stage a "black mass" on the campus of Harvard University in Cambridge.

For the good of the Catholic faithful and all people, the Church provides clear teaching concerning Satanic worship. This activity separates people from God and the human community, it is contrary to charity and goodness, and it places participants dangerously close to destructive works of evil.
This is a sign of the times: Harvard University trips over itself to defend worshiping the Prince of Darkness.
Like The College Fix on Facebook / Follow us on Twitter