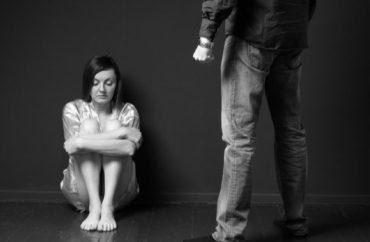 An attack on a population that already has few resources
Harvard University wanted inclusion, so it decided to drive women out of their own unrecognized organizations.
The nonsensical, some might say fluid, gender politics that govern elite university campuses has claimed its final scalp at Harvard: The last sorority is shutting down.
Alpha Phi announced last week that's developing "gender-inclusive recruitment practices" and plans to have a "gender-inclusive membership in the near future."
It's not because it wants to, of course.
Harvard finalized rules late last year that block members of single-sex organizations from serving in campus leadership positions and team captaincies, as well as receiving recommendations for prestigious fellowships like the Rhodes. (Members of The Harvard Crimson are exempt.)
MORE: Harvard student journalists exempt from sanctions on single-sex clubs
In other words, formally affiliate with women and you were crippling your future. As Alpha Phi said on its sadly named "Transition" page:
Last month, we aimed to stay affiliated but despite the best intentions we had, the alarm it raised in our chapter throughout all classes was eye-opening. Given the penalties our campus has put in effect on our youngest class of members and all future classes, our organization found it imperative that we achieve some level of recognition by our school in order to ensure we remain true to our purpose and value system. Although older classes are not directly affected by the sanctions, we are in support of obtaining interim recognition because we want to remain an organization that provides only benefit to its future members, and does not force prioritization of chapter membership over academic and extracurricular success. This required our chapter to take official action, but we hope our ties with Alpha Phi will continue until our youngest class of initiated members graduates.
Alpha Phi International confirmed Friday that it agreed to honor its Harvard chapter's request to "suspend operations":
"Its members were put in an untenable conflict, forced to choose between the opportunity to have a supportive, empowering women-only space and external scholastic and leadership opportunities," said Renee Zainer, International President and Chairman of the International Executive Board.

"We continue to affirm the value of the Alpha Phi experience as a positive catalyst for women, providing unique opportunities for leadership, friendship, mentorship, and community service," Renee continued. "It is our sincere hope future College leadership reaches different conclusions about single-gender organizations and the rights of its students."
MORE: Harvard sororities snub new rule against single-sex groups
The Harvard chapter of Alpha Phi – only five years old – was among three sororities that defiantly refused to recruit men after Harvard finalized the rules.
Keep in mind that Harvard has not recognized single-sex organizations for three decades. They have no affiliation with the university, and have thus enjoyed no benefits of recognition, such as free campus meeting space.
Harvard initially said these punishments were needed to reduce sexual assault in Greek life (based on methodologically dubious research), drawing the support of anti-rape activists. When these boosters weren't useful anymore, it pulled the rug out from under them and said the rules were needed to prevent "elitism and discrimination."
That's why Harvard had to resort to blatantly discriminating against members of these clubs, no different than universities firing alleged or actual Communists in the 1950s.
Under these misogynistic conditions, Kappa Kappa Gamma quickly became the gender-neutral "Fleur-de-Lis." Spring recruitment for the three that defied was a disaster.
They all caved this summer within a month of each other: Kappa Alpha Theta became the gender-neutral "Theta Zeta Xi," and Delta Gamma shuttered entirely (while some members formed the gender-neutral "Kali Praxi").
MORE: Harvard task force wants to eradicate all private social groups
Now Alpha Phi will become "The Ivy," with one member telling The Crimson that the gender-neutral club will judge potential members based on their ability to "contribute" (?) to the new group.
The Crimson said there are still nine male-only clubs at Harvard in spite of the sanctions, likely because they have longer histories and more resources to fight Harvard's explicit discrimination:
The disparity is evident just walking around Cambridge. Most Friday and Saturday evenings, members of all-male final clubs gather in stately brick mansions feet from Harvard Yard that the groups have owned for decades, if not centuries. The parties can be easily heard and seen from the street.

It's much rarer to find gatherings planned and hosted by women in a space owned by women. All-female groups typically either rent rooms more distant from campus or lack space entirely.
Harvard's sanctions are the target of federal lobbying by a fraternity political action committee.
The Higher Education Act reauthorization in Congress currently has a provision that blocks federally funded universities from punishing members of officially recognized single-sex groups, but FratPAC is trying to get that expanded to explicitly cover unrecognized clubs such as Harvard's.
Wouldn't it be quite the traditional outcome if the men of Harvard used their privilege to successfully reclaim the rights of less privileged Harvard women?
MORE: Harvard cons anti-rape activists to push through anti-women rules
IMAGE: Artsplav/Shutterstock
Like The College Fix on Facebook / Follow us on Twitter