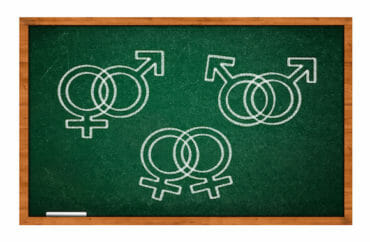 UPDATED
Class will explore 'contemporary ideals of feminine success'
A class at Harvard University this semester will teach students "new models of sexuality" as it offers a "critique" of "ideological formations of gender."
"Leaning In, Hooking Up: Visions of Feminism and Femininity in the 21st Century," offered through the school's Studies of Women, Gender and Sexuality department, will be instructed by Phyllis Thompson.
"What does it mean to do feminism, or to be a feminist in the 21st-century United States?" the course description asks. "What can we make of the dominant social expectations for a woman's life?"
Stating that the course "explores contemporary ideals of feminine success, including their physical, familial, professional, and political manifestations," the description promises that the class will "engage with highly-contested topics," among them "new models for sexuality, reproduction, family, motherhood, and domestic life."
"We will critique ideological formations of gender, particularly as bounded by race, class and sexuality," the description promises.
According to Harvard's retail cooperative, the textbooks for the course are Lean In by Facebook chief operating officer Sheryl Sandberg, Bad Feminist by English professor Roxanne Gay, and the textbook A Brief History of Feminism.
The College Fix reached out multiple times to learn more about the course, including the "new models of sexuality" it will teach. Multiple emails to Phyllis Thompson, and Harvard's department of Women, Gender, and Sexuality, as well as multiple phone calls, were not returned.
Last summer, Elle Magazine listed the course at #12 on their list of "63 College Classes That Give Us Hope for the Next Generation."
Among the other offerings of Harvard's Studies of Women, Gender and Sexuality this semester are "Makeover Nation: Gender, Body, and Self in the US," "Gender and Science" and "Feminist and Queer Theories of Difference."
CORRECTION: This article originally identified Sheryl Sandberg as Facebook's chief information officer. She is the company's chief operating officer. The article has been amended to reflect this.
MORE: Smith College's 'Queer Studies' program seeks to 'destabilize normative sexuality'
MORE: College course teaches students about 'queering the Bible'
IMAGE: igorstevanovic / Shutterstock.com
Like The College Fix on Facebook / Follow us on Twitter