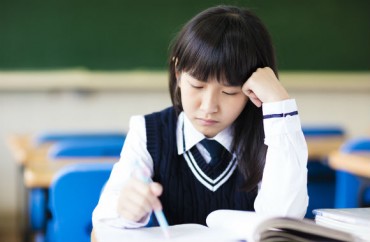 UPDATED
Why should Obama's kids 'have preference over a Chinatown cook's son?'
When Harvard University faced a regulatory complaint in 2015 about alleged quotas that held down Asian-American admissions, the Obama administration gave it a pass, citing ongoing litigation on the subject.
Now that the Trump administration is in charge, Harvard is facing a battle over its affirmative action policies on both regulatory and judicial fronts.
Asian-American groups that have long accused Harvard of discrimination are celebrating the regulatory about-face.
"We are happy hearing that and hope for concrete steps taken by the" Justice Department, Chunyan Li, a board member of the Asian American Coalition for Education, told The College Fix in a phone call.
The group supports some preference for "low-income communities of low-income families" in college admissions, "but I hope that race is not a factor," said Li: "Who is to say [former President Barack] Obama's daughters should have preference over a Chinatown cook's son?"
Asian SAT scores must be 140 points higher to level playing field
An internal job posting leaked Tuesday said DOJ's civil rights division is seeking "attorney detailees" who already work in the division to conduct "investigations and possible litigation related to intentional race-based discrimination in college and university admissions."
The division consists of Trump political appointees, as opposed to the career civil servants who lead DOJ's Educational Opportunity Section, Circa reported.
Since the announcement does not specifically state who is at risk of discrimination due to affirmative action, early reports suggested the administration would launch a nationwide "assault" on affirmative-action programs.
That led a DOJ spokesperson Wednesday to clarify the probe was limited to Harvard and a single 2015 complaint to the civil-rights units of Justice and the Department of Education, filed by 64 Asian-American groups under the banner of the Coalition of Asian-American Associations.
Asian-American students Harvard turned down are at the center of the next big fight over affirmative action https://t.co/PSCOeh1Jb2 pic.twitter.com/T5So0uW86j

— SOS Admissions (@SOSAdmissions) August 4, 2017
MORE: Asian-American groups accuse Harvard of discrimination in federal complaint
The complaint cited a 2009 book by Princeton University's Thomas Espenshade and Alexandria Radford that said Asian-American applicants "needed SAT scores that were about 140 points higher than white students, all other quantifiable variables being equal, to get into elite schools" such as Harvard.
Harvard's history of implementing affirmative action goes back to at least 1971, a decade after President John F. Kennedy first used the term in an executive order instructing government contractors to treat employees "without regard to their race, creed, color, or national origin."
President Lyndon Johnson formalized the directive under the 1964 Civil Rights Act by issuing an executive order covering organizations that receive federal contracts and subcontracts, such as universities that get federal money for scientific research.
Harvard's federal funding is at risk if the Trump administration decides it is discriminating against Asian-American applicants under Title VI, in order to fulfill the university's mission of giving opportunity to underprivileged groups such as black and Latino students.
Coalition of Asian-American Associations 2015 regulatory complaint against Harvard for "racial balancing" by The College Fix on Scribd
Thanks for giving us 'equal protection under the laws'
This fall's class of freshman admitted is 50.8 percent nonwhite, the university told The Boston Globe this week.
(The Globe ran a correction Saturday stating that these are students who were "accepted" but did not necessarily attend Harvard; it said "the college has yet to have seated a freshman class that is majority nonwhite." The Los Angeles Times reported Friday that Harvard's nonwhite "admitted" population last year was even higher – 51.4 percent.)
Out of the 2,038 incoming students, 22.2 percent identify as Asian American, 14.6 percent identify as African American, 11.6 percent identify as Hispanic or Latino and 2.5 percent identify as Native American.
Responding to the news that this would be the second consecutive admitted class with a nonwhite majority, "I have to say I'm neutral," said Li of the Asian American Coalition for Education: "I hope there will be a day that race is not a factor at all."
MORE: Harvard discriminates against Asian Americans, 'similar challenges' planned
In a formal statement given to The Fix, Li's group said "many" students and organizations had filed complaints with the two federal agencies since 2006 that allege "severe discrimination" against Asian Americans in higher education in violation of Title VI.
"However, over the last ten years, the prior administrations have not conducted objective investigation into these complaints," the statement added, thanking the Trump administration for "providing Asian American students with equal protection under the laws."
The Asian American Coalition for Education is standing up to Ivy League admissions processes https://t.co/LwcAZBfVkm pic.twitter.com/WQz6OTRgaz

— The Weekly Standard (@weeklystandard) May 24, 2016
President Yukong Zhao said it was "long overdue" for his community, which "follows the laws, works hard and has been making tremendous contribution to American economic prosperity and technology leadership in the world," to be treated fairly:
We expect that the U.S. Departments of Justice and Education will take concrete actions to help restore the spirit of American Dream: reward individual efforts and merits, and treat all individuals equally. …

We believe the fundamental way to achieve diversity is to reduce achievement gap in K-12 education, not through illegal racial balancing during college admissions. We would also support a socioeconomic status based policy if it effectively helps low-income families.
MORE: Harvard forced to turn over application data in Asian-discrimination lawsuit
Plaintiff in lawsuit 'befuddled' administration intervened
The Obama administration rejected the 2015 complaint on the grounds that litigation was ongoing against Harvard's program for its alleged impact on Asian-American applicants.
That lawsuit by Students for Fair Admissions has racked up notable wins. It obtained an order last fall forcing Harvard to turn over data from applications and another this spring ordering an elite high school with a strong track record of sending students to Harvard to turn over their application data.
Harvard's admission standards disadvantage prospective Asian-American students because of its "hard, strict intractable quota" on them, Edward Blum, who leads the plaintiff group, claimed to The Fix then. "And the rest of their admissions policies racially balance all for ethnic groups."
I called Edward Blum, one of the architects of Fisher v. UT, about the new DOJ move on Affirmative Action. This is what he said: pic.twitter.com/sktW68WPE0

— (null) (@juliacraven) August 2, 2017
Blum did not respond to multiple Fix queries regarding the Justice Department job posting and clarification of the probe's scope. He told the Globe he was caught off-guard and "befuddled" by the announcement, which was not shared with his group ahead of time.
Students for Fair Admissions, which survived a legal challenge to its standing because its members include rejected Asian-American students, is looking to replicate its success against Harvard at the University of Texas-Austin.
It is seeking Asian-American students who were rejected by the flagship university for a potential "racial balancing" lawsuit.
UPDATE: The status of students who applied to Harvard this fall and last year has been clarified in this report. The Boston Globe ran a correction Aug. 5 stating that the nonwhite majority referred to applicants who were accepted by Harvard, but said the school has still not "seated" a nonwhite-majority freshman class in its history. The Los Angeles Times reported Aug. 4 that last year's admitted class to Harvard was even more nonwhite, at 51.4 percent. 
MORE: High school known for sending students to Harvard forced into anti-Asian lawsuit
Like The College Fix on Facebook / Follow us on Twitter
IMAGE: Tom Wang/Shutterstock