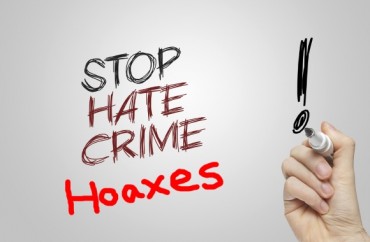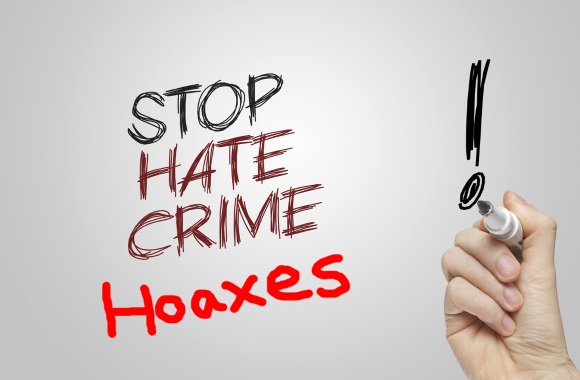 Someone called him the N-word after he attacked them
The perpetrator of a hate-crime hoax at the University of Iowa will not be charged for filing a false police report, investigators announced Monday.
Marcus Owens "was not the victim of an assault" at an off-campus bar as he claimed, Iowa City police Lt. Troy Kelsey told media at a news conference Tuesday.
Rather, the black student "was an active participant and even an instigator in three separate physical confrontations or assaults that happened at bar close," Kelsey said. Owens and his family also released a statement apologizing for his "extremely poor judgment."
Similar to the reaction to what turned out to be a hoax at SUNY Albany earlier this spring, University of Iowa administrators and activists immediately judged Owens' claims two weeks ago to be definitive. Protesters had staged a sit-in outside an administrator's office.
In statements since Monday night, they took no responsibility for jumping to conclusions before Owens' claims had been investigated.
Indeed, the university is still planning to implement a "Bias Assessment and Response Team" this fall to investigate bias claims, the administration said Tuesday morning.
Wasted resources
"We very quickly learned through video evidence that the events as reported by Marcus just did not happen," Kelsey said at Tuesday's news conference.
The investigation wasted department resources that could have been devoted to other cases, Johnson County Attorney Janet Lyness said.
Lyness said Owens' actions met the criteria for a criminal charge of filing a false police report, but he was not charged "so that we could release the information now." Charges would have kept the public in the dark longer, she said.
RELATED: SUNY Albany 'fake hate' crime suspects indicted
The City of Iowa City's official statement Monday on the investigation, which blamed the altercation on a "disagreement between two students who are members of fraternities," said no charges "are anticipated" as the investigation nears completion.
Lt. Mike Brotherton confirmed that the FBI would not investigate, telling the news conference that it had determined from police evidence that no hate crime had been committed.
President met with Owens and family, 'humbled by their strength'
Race activists immediately pounced on the university's failure to alert them to a reported hate crime until days after it allegedly happened, staging a sit-in outside the office of Vice President for Student Life Tom Rocklin.
50-75 @UIowa students are holding a sit-in outside the Office for VP of Student Life. @presscitizen #marcusowens pic.twitter.com/mNiPNuh5Tm

— Jeff Charis-Carlson (@JeffCharis) May 6, 2016
Police said in a Monday night statement that they found no credible threat to public safety at any point. However, the statement did not say whether the lack of a specific threat prevented a timely notification to the campus.
The College Fix's call to ICPD was not immediately returned Tuesday.
RELATED: More fake hate: Albany student jovial on 911 call; BLM chapter supportive despite facts
In a statement May 5, President Bruce Harreld called the altercation "violence" which "must be denounced" by the entire community.
"Marcus Owens and his family allowed me to spend the day with them, and I was humbled by their strength and desire to move forward," he wrote. Harreld praised the university community for showing that it "will not put up with racist actions."
Everybody is to blame
Owens did not take direct responsibility for his "pushing and punching another person," getting thrown out of the Eden Lounge and then grabbing and trying to "strike" another person, as discovered in the police investigation.
Rather, the apology letter released by Owens and his family notes that someone called Owens the N-word after the altercation started. It said that his account was "inconsistent with police findings" because of "alcohol being involved, his embarrassment at his behavior, as well as the injuries he sustained."
RELATED: Fake hate: SUNY students who alleged racial attack are instead charged themselves
The altercation revealed "excessive underage drinking and extremely poor judgment on the part of many people, Marcus included," the letter said. "Just as we have learned many life-changing lessons, we hope too that the community will continue to examine the many issues raised by this unfortunate incident."
The university also took both sides of the blame in a Tuesday statement.
We're working to improve our campus climate for everyone. #ExplainIowa pic.twitter.com/xoBtrGbCAq

— University of Iowa (@uiowa) May 17, 2016
"Regardless of the outcome, this incident highlighted a level of fear and distrust on our campus that must and will be addressed," the statement said. "Our students, faculty, and staff deserve to feel safe and supported, and that requires relationships built on trust and respect."
Emailed for comment, campus race protest group Black Hawkeyes referred The Fix to a statement it published Monday on Facebook.
"While alcohol was undoubtedly involved, it is no excuse for the lack in protocol and practice of protocol," the Black Hawkeyes statement said. "There will undoubtedly be another incident of this magnitude on our campus. … At the end of the day he was a freshman engaged in an altercation where racial slurs were used to fuel the violence that occurred."
On Twitter, former Iowa University basketball player also Okey Ukah defended jumping to conclusions before the facts were known.
We are being asked to apologize as if this situation effectively negates the numerous personal experiences of racism at Iowa #ExplainIowa

— ok. (@Ok_Ukah) May 17, 2016
RELATED: 'New York Times,' professor, students turn SUNY-Albany fake hate into 'teachable moment'
Like The College Fix on Facebook / Follow us on Twitter