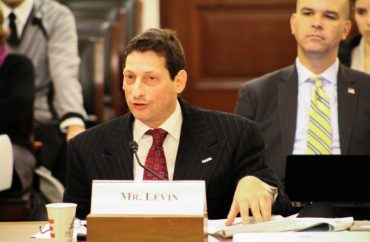 'With regard to speaking on college campuses, conservatives are thoroughly well positioned with their contention that there is both passive and active discrimination against them …' 
A court-certified expert on extremism who once worked as an attorney for the Southern Poverty Law Center before becoming a criminology professor has a powerful message for academia: If it really supports diversity, let conservative students and speakers have their say on campus.
"We can't just give lip service to diversity of ideas," Professor Brian Levin said in a recent telephone interview with The College Fix. "The academia has to realize that there are people of goodwill on both sides, and they have an obligation to respect the entire spectrum of viewpoints."
The comments come in an era of hypersensitivity, when political correctness often reigns supreme on college campuses.
Levin, director of Cal State University of San Bernardino's nonpartisan Center for the Study of Hate & Extremism, passionately diverges with much of academia, which enforces campus speech codes and similar policies and programs that limit speech some find offensive.
"As the son of a Nazi-era POW and grandson of immigrants from totalitarian regimes, I have the same appreciation that most Americans share for the special gift that our system of civil, yet uncensored, discourse has given to the world," Levin explains on the center's website.
It should be noted, Levin isn't all talk and no action.
In February, Levin used his own body to shield a KKK protester at a rally when counter-protesters arrived to attack them. In describing the experience on the Huffington Post, Levin said he asked the man he saved from a brutal assault "how it felt to have his life possibly saved by a Jew."
"[H]e thanked me, although I'm sure by his other horrible comments that his heart is as resolute in its hatred as before. Still, I would do it all over again if that situation arose," Levin wrote.
To Levin, he said he holds to the maxim that he may not agree with what someone has to say, but he will vigorously defend their right to say it.
To that end, the academe's open hostility toward conservative viewpoints must end, he said.
Citing examples such as conservative speakers being disinvited from campuses, Levin said he believes "it's a disgrace that we don't have more conservative voices of goodwill on college campuses. The academia has been far too dismissive of conservative viewpoints."
MORE: UCI College Republicans vow fight: 'We will not be silenced'
Registered as an Independent his entire life, Levin said in his own classroom he welcomes students from both sides of the aisle to speak up and never discourages debate. He said efforts to silence conservative students not only runs afoul of their First Amendment rights, but also stands against the ideals of higher education.
"With regard to speaking on college campuses, conservatives are thoroughly well positioned with their contention that there is both passive and active discrimination against them, and that has no place in the academia," Levin said.
His defense of free speech extends to all speakers, noting their right to be provocative, "even if it's hateful."
"Socially, we should condemn people who protest by doing things like burning the American flag, but I certainly defend their right to freedom of expression," he said.
MORE: Army ROTC student suspended for 'transphobic' comments
Courses that Levin teaches at CSU San Bernardino include criminal law, hate crime law and policy and terrorism in the 21st Century.
Asked about the recent mass shooting in Orlando, Levin did not mince words in calling it terror-related.
"The attack was both a hate crime as well as a terrorist attack that appears to be motivated by a combination of personal instability, homophobia, idiosyncratic reasons and violent salafist extremism," he said.
MORE: CSULA allowed aggressive students to shut down conservative speaker
Like The College Fix on Facebook / Follow us on Twitter