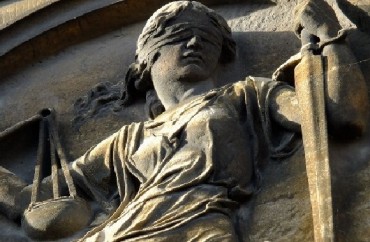 Two separate lawsuits have been filed against Saint Joseph's University in recent weeks that accuse the Catholic school's female softball team of "a culture of abusive and sexually charged hazing" that includes forcing rookies to simulate sex acts with each other.
The first lawsuit, filed against the private college in mid-May, claims that a 20-year-old plaintiff referred to as Jane Doe in court documents was forced to "squat on top of another freshman and simulate sexual intercourse," one of many freshman hazing, sexual misconduct and bullying accusations described in the complaint.
A second lawsuit filed earlier this month alleges that another plaintiff, called Jane Doe II in court documents, was "blindfolded and then forced to touch the buttocks of other players" as well as "forced to demonstrate sexual positions on another freshman player including another player putting her face in plaintiff's crotch and simulating sex from behind." Those examples are among many hazing, sexual misconduct and bullying accusations described in the second complaint.
The plaintiffs are represented by Derek Jokelson of Jokelson Law Group, which accuses university officials of negligence for allegedly turning a blind eye to the harassment, naming softball coach Terri Adams as a defendant as well.
A university spokesperson declined to comment to The College Fix, and repeated attempts to reach the plaintiffs' attorney went unanswered. But in late May, a campus official told Philly.com that the university was continuing its investigation the sexual-misconduct allegations, and that the hazing and bullying accusations had already resulted in the team's season being canceled in early May.
Both lawsuits weave the same tale – that the two Jane Does had been recruited as high school athletes, given tours of the private Philadelphia campus and its prestigious athletic facilities, and told the college's sports teams were a "family."
In addition, the recruits were assured that Catholic values were of the utmost importance due to the fact that the university is "committed to Catholic Jesuit tradition" and to providing a wholesome, safe and supportive atmosphere for students.
As for Jane Doe I, her initial high spirits and excitement quickly faded as she became more privy to what really went on behind the scenes of the college's women's softball team, the lawsuit alleges.
The freshman was forced in a group setting to: place condoms on bananas placed between her legs, read a letter in front of the team declaring her worthlessness, answer explicit questions about her sexuality, and drink alcohol even though she said she did not want to and was on medication, the suit states.
Jane Doe I also claims her peers were also forced to simulate oral sex on wine bottles, simulate manual sex over their clothes, and pretend they were coach Terri Adams and simulate an orgasm.
Those assertions were corroborated in Jane Doe II's lawsuit, which included a litany of similar claims. She said she and her freshman teammates were forced to touch the buttocks of other players, demonstrate sexual positions on other players, give a lap dance on a senior member of the softball team, call an upperclass member of the softball team each night to sing her a lullaby, simulate sexual intercourse by humping a wall every time a certain song was played, and repeat a chant about Coach Adams including the words "suck my yahoo," according to the second lawsuit.
Although the lawsuits do not use the term "lesbian" regarding the sexual simulations, one conservative commentator suggests that would be a more accurate description.
"Anybody who knows anything about women's collegiate sports knows how prevalent lesbianism is among female varsity athletes," opines Robert Stacy McCain. "So the 'culture of abusive and sexually charge hazing' was lesbian hazing, and the 'sex acts' players were 'forced to simulate' were lesbian sex acts …  Yet the word 'lesbian' appears nowhere in any of the media coverage of these allegations, because it would be considered homophobic to mention it."
It is no secret that hazing practices occur quite frequently on college campuses. Greek life organizations, sports teams and various clubs haze in order to "initiate" students into their group. However, in general there is usually a certain line that all organizations agree not to cross.
Making matters worse, the lawsuits allege many of these activities were known by Coach Adams and the SJU administration, but no formal investigation took place prior to complaints.
"SJU, through its employees and administrators including but not limited to the women's softball coaching staff, had actual knowledge of the discrimination and harassment being perpetrated upon members of the softball team and, at times, participated in such misconduct," Jane Doe II's suit states.
For example, the lawsuits allege the head coach consistently called Jane Doe I "Sippy" or "Sippy Shit in Pants" explaining that the plaintiff was worthless and was no better than shit in pants, the lawsuit states. In addition, the plaintiff was called other names, including "Chaftey," "Chafer," "Chafty First," "Queeffer" and "Queeffing Thighs."
All this caused Jane Doe I to become incredibly depressed, and even contemplate suicide, the lawsuit states. After back and forth with the school and athletic officials, the plaintiff withdrew from the school and from the team, it adds.
Similarly, Jane Doe II has withdrawn from the school. Both students had attended the college on athletic scholarships. The young women seek all available compensatory and punitive damages.
Click here to read a copy of Jane Doe I's lawsuit. Click here to read a copy of Jane Doe II's lawsuit.
Like The College Fix on Facebook / Like us on Twitter
IMAGE: Justice Remains/Flickr