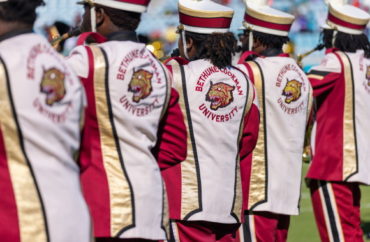 Amid the push by prominent Democrats and many in academia for the expansion of diversity, equity and inclusion departments in colleges and universities, research shows that the vast majority of historically black colleges and universities do not have them.
Of the 80 HBCUs that The College Fix researched, just 16 have an official DEI department. While many more of those HBCUs have put out statements endorsing DEI initiatives, the vast majority have not established such departments, unlike other prominent universities in their respective states.
It's "a curious feature of America's Historically Black Colleges and Universities (HBCUs) that they rarely have any diversity, equity, and inclusion (DEI) administrators or policies on their campuses, beyond what federal law requires," Boise State University professor and Claremont Institute fellow Scott Yenor argued in an April 12 piece in City Journal.
"Given the importance of diversity to excellence (as we are told), it would seem like HBCUs are suffering badly from a critical lack of it. But HBCUs do not act like they lack diversity, equity, or inclusion, or that they need to act rapidly to make their campuses 'look like America.' Quite the contrary," Yenor wrote.
The Fix's research found Florida A&M University, a historically black university in Tallahassee, has a statement touting "diversity and inclusion" on its website, but no DEI department. However, mainstream institutions such as Florida State University and Florida International University have offices devoted to DEI on campus.
These departments have been scrutinized by Gov. Ron DeSantis in recent months, who has vowed to do away with DEI programs at Florida's colleges and universities. "We are also going to eliminate all DEI and CRT bureaucracies in the state of Florida. No funding. And that will wither on the vine," DeSantis said in January.
In North Carolina, the historically black St. Augustine's University has no DEI department. However, both the University of North Carolina and North Carolina State University have offices devoted to diversity, equity and inclusion.
In Texas, HBCUs such as Wiley College, Southwestern Christian College and Texas College appear to lack DEI offices. By contrast, flagship universities like the University of Texas at Austin and Texas A&M both have DEI departments.
Texas College, St. Augustine's University and Florida Agricultural and Mechanical University did not respond to recent requests from The College Fix seeking comment.
In an interview, Yenor said the results of The College Fix's research is what he expected.
"I'm not surprised," Yenor said. "The concern for 'equity' is kind of a fake concern."
Discussing his piece in City Journal, Yenor told The Fix he observed the trend while conducting research into North Carolina, Texas and Florida's higher education systems in recent years.
"I did notice, when we were in North Carolina, that there was very little DEI in HBCUs," Yenor said.
"HBCUs are among the most 'inequitable' universities in the country," he added. "I do think that the pattern fits in with the overall view that diversity, equity and inclusion don't mean what they appear to mean, but they actually mean something else."
Yenor said hopes the information can be used to start a conversation about the purpose of DEI in colleges and universities.
"They talk about diversity meaning just being 'welcoming to everyone,' but that's not what it means. And there's actually no better illustration of this than the fact that HBCUs don't have these offices," Yenor told The Fix.
Yenor said he hopes the findings "will motivate people to get rid of these offices" at institutions of higher learning across the nation.
Calls to do away with DEI departments have recently intensified, with the Texas Senate voting this month to abolish DEI offices at the state's public universities. That legislation now heads to the Texas House.
In addition to Yenor, prominent commentators such as the Manhattan Institute's Heather Mac Donald have advocated for the scrapping of DEI initiatives and a return to meritocracy.
"Thanks to DEI ideology, we are opting for diversity over meritocracy. Indeed, diversity is simply a code word for preferences. But those preferences do not do their alleged beneficiaries any favors," Mac Donald argued earlier this month.
Editor's note: College Fix alumnus Tyler Hummel contributed to this report.
MORE: Juvenile bomb-threat caller never posed credible danger to HBCUs, but FBI refused to say so until after midterms
IMAGE: April Visuals / Shutterstock
Like The College Fix on Facebook / Follow us on Twitter