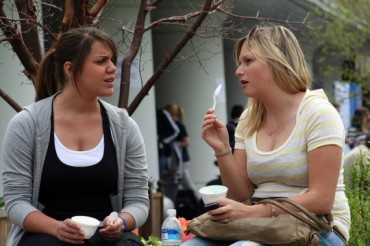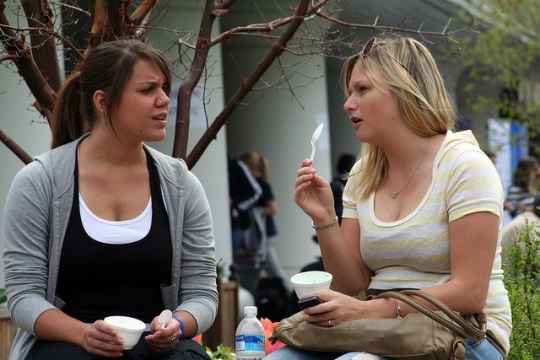 The Washington Times reports that Mills College in Oakland California, is among a number of schools that have recently begun to recognize non-traditional gender categories on student applications and other official records:
OAKLAND, Calif. — The weekly meetings of Mouthing Off!, a group for students at Mills College in Oakland, Calif., who identify as gay, lesbian, bisexual or transgender, always start the same way. Members take turns going around the room saying their names and the personal pronouns they want others to use when referring to them — she, he or something else.

t's an exercise that might seem superfluous given that Mills, a small and leafy liberal arts school historically referred to as the Vassar of the West, only admits women as undergraduates. Yet increasingly, the "shes" and "hers" that dominate the introductions are keeping third-person company with "they," "ze" and other neutral alternatives meant to convey a more generous notion of gender.

…Inviting students to state their preferred gender pronouns, known as PGPs for short, and encouraging classmates to use unfamiliar ones such as "ze,"'sie," "e," "ou" and "ve" has become an accepted back-to-school practice for professors, dorm advisers, club sponsors, workshop leaders and health care providers at several schools.
Nathan Harden is editor of The College Fix and author of the book SEX & GOD AT YALE: Porn, Political Correctness, and a Good Education Gone Bad. Follow Nathan on Twitter @NathanHarden
(Image: PennStateNews.Flickr)
Like The College Fix on Facebook / Follow us on Twitter