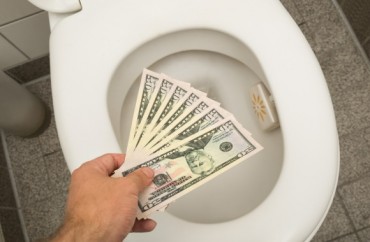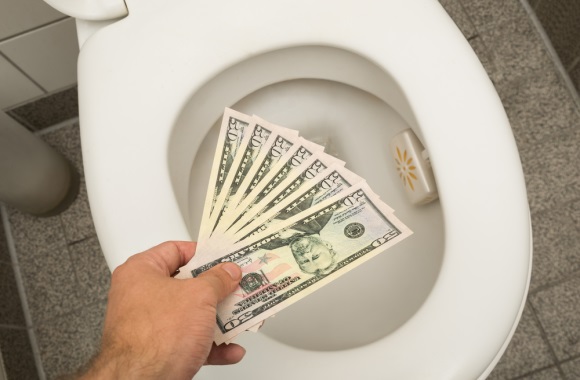 UPDATED
Cupcake appropriation
If you asked college administrators what the biggest threats to students were in 2016, they might tell you "toxic masculinity" or black students having to live with non-black students.
But student life bureaucrats weren't solely responsible for the hard swing to the left on campus this year. It's also evident in the drivel academic papers published by professors at taxpayer-funded institutions or whose research is funded by national government grants.
Here's a handful of the most absurd academic studies seen in 2016, many of them brought to light by the invaluable Twitter account New Real Peer Review:
7) Pushing the boundaries: 'Weeds,' motherhood, neoliberalism and postfeminism
Published in the journal Outskirts: Feminism Along the Edges, Edith Cowan University Prof. Panizza Allmark argued that the Showtime series Weeds "presents a world in which a woman can achieve success by embracing masculine, capitalist, individualistic endeavours whilst still adhering to feminine behaviours."
Allmark received a $530,000 grant spanning four years to study the "communication of intergenerational welfare dependency."
6) Planning Cities So Women "Feel Safe"
Is city planning sexist? Not in Umea, Sweden! According to Umea University researcher Linda Sandberg in the Journal of Feminist Geography, the city has shown signs of a "gender equality planning strategy."
While Sandberg doesn't explain what exactly she means by "gender equal planning," she does note that the "gender-equal city is often synonymous with the safe city," and she alleges that many women feel "constrained" by their fear of violence in public spaces.
5) Men Have Appropriated Cupcakes From Women
Are men culturally appropriating cupcakes from women? According to Prof. Irina Michalache of the University of Toronto, the "versatility and rather loose historical associations of cupcakes" have — get this — "allowed for its appropriation by a most unexpected population— men."
The author also alleges that cupcakes are "both a feminist statement and proof of postfeminist domesticity."
4) Taylor Swift and Miley Cyrus Perform "White Authenticity"
Communications Prof. Rachel E. Dubrofsky at the University of South Florida says: "Cyrus and Swift operate in a post racial context where people of color and racialized aesthetics are featured, but where race itself is unimportant, and racism is a thing of the past."
Professor Dubrosky has been interviewed for her expertise for articles on topics such as "hipster racism" and "hate watching The Bachelor."
3) Safe Sex Videos are Marginalizing to Queer and Disabled People
The article "Viral Transmissions: Safer Sex Videos, Disability, and Queer Politics" was published in the peer-reviewed Disability Studies Journal.
"This study explores how risk reduction techniques [regarding safe sex] have been historically linked to imperatives of compulsory able-bodiedness, precluding alternative expressions of queer/crip [disabled] life," says the abstract of a paper by Karisa A Butler-Wall, who is now a professor of women's studies at the University of Minnesota.
Who knew safer sex could be so problematic?
2) Feminist Informed Ideology Can Help Us Understand Depression
Graduate student William Schultz at Argosy University's Minnesota School of Professional Psychology doesn't believe that "chemical imbalance" causes depression. The evidence for that is scant, he claims. Feminist theories are much more convincing to him. Thus, Schultz wrote an article explaining that "feminist-informed theories of depression more comprehensively explain depression [than the chemical-imbalance hypothesis] while avoiding marginalization of psychological and social factors."
1) How to Make Glaciers Feminist
Perhaps the most infamous case study of 2016 rammed us with "feminist glaciology" in the peer-reviewed journal Progress in Human Geography. The study, published in January, notes that "relationships among gender, science, and glaciers" have been "understudied" (who knew they were being studied at all?), and it seeks to solve that by "proposing a feminist glaciology framework."
The article was funded by a $412,000 grant from the National Science Foundation. The primary author is Prof. Mark Carey of the University of Oregon, whose curriculum vitae says that since 2008 he has been a recipient or co-recipient of at least $2.3 million from the NSF between four different grants.
CORRECTION: The original article misidentified William Schultz's position at Argosy University's Minnesota School of Professional Psychology. He is a graduate student. The article has been amended accordingly.
Like The College Fix on Facebook / Follow us on Twitter
IMAGE: Shutterstock