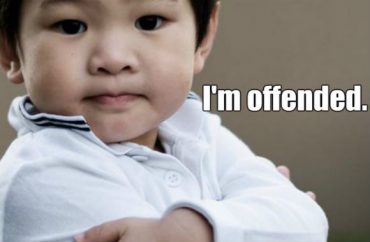 Officials at a high school in Washington put the kibosh on a 9/11 tribute this past Friday, claiming it could possibly be seen as "racially insensitive."
Eastlake High students had planned a "Patriot's Day" theme for their football game on September 10 as they "wanted to do something to remember the tragic events" of 20 years ago, according to KTTH (see image below).
However, Principal Chris Bede quashed the idea at the eleventh hour, noting in an email that wearing red, white and blue could "unintentionally cause offense to some who see it differently" and "may affect people in a way that we will not understand."
"Our leadership teachers made this decision and explained it to students," Bede wrote in response to a parent inquiry. "I know tomorrow is 9/11 and understand the sacrifice and values our flag represents …"
Bede and Assistant Principal Darcie Breynaert did not indicate precisely who would take issue with the tribute, but some parents believed it might be the "majority-minority" Ranier High, Eastlake's scheduled football opponent. Moreover, a district spokesperson told KTTH's Jason Rantz that an "unnamed staff member" was behind the decision to cancel the tribute.
[T]he implication is that either the Rainier Beach High School team or their fans wouldn't have context as to why the colors were worn. That could somehow offend them.

"Since it was not a home game, there was no opportunity to have an announcement about Patriot's Day and to share why students were dressed in red, white, and blue," [District Communications Director Shannon] Parthemer explained in a statement to the Jason Rantz Show on KTTH.

There were, of course, plenty of opportunities to make announcements. They could have informed the school ahead of the game or made an announcement at the stadium. According to a photo shared with the Jason Rantz Show on KTTH, the Rainier Beach team didn't have many fans in the stands anyway.
In a follow-up email, Principal Bede claimed the reason that "unnamed staff member" had stopped the "Patriot's Day" theme was because the football game was away, and hence the 9/11 honor would not be celebrated "in our home stadium."
One Eastlake student complained to KTTH about the school's diversity hypocrisy: "If Eastlake is all about including everyone's beliefs and being together as a 'family,' then why are we being told we can't represent the country we live in?"
MORE: Student gov. official caught yanking flags from 9/11 memorial
IMAGE: Twitter screencap
Like The College Fix on Facebook / Follow us on Twitter