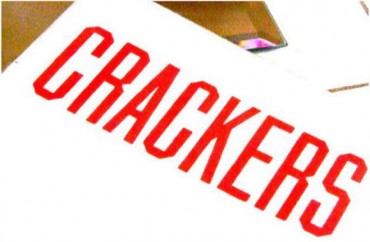 The in-school suspension coordinator/counselor at a Bridgeport, Connecticut high school has been arrested after threatening to "execute every white man he gets his hands on."
Warren Harding High School's Carl Lemon was taken into custody Wednesday on charges of second-degree threat and breach of the peace.
According to NBC-4 in New York, the police report states a teacher heard Lemon say "he couldn't wait for the Panthers to give the OK and a revolution begins," so he could carry out his threat. The teacher said Lemon had made "similar statements in the past."
During Lemon's arrest, the school was put on lockdown for approximately ten minutes. Police noted the counselor was "pacing around his desk and repeatedly" and opening and closing a desk drawer which contained a kitchen knife.
The Connecticut Post reports Lemon also had stomped on an American flag in a classroom exclaiming "This is what I think about it!" In addition, Harding's principal discovered an anonymous student note in her school mailbox which said Lemon "talks about shooting whites a lot! He watches radical stuff during class. I am scared he will do something… he is crazy."
The official police report indicates the note also said Lemon "disrespects" students and that he doesn't like the school's principals and "will take them out."
I [Officer Angelo Collazo] could see Mr. Lemons [sic] looking into the draw [sic] and closing the draw over and over. Mr. Lemons appeared to be very frustrated, then began moving papers across his desk attempting to hid [sic] things on his desk.

After a few minutes Mr. Lemons agreed to walk out of the building and be arrested. Mr. Lemon was allowed to walk out of the building without handcuffs on. Once outside, Mr. Lemons was handcuffed and transported to booking.

I then returned to Mr. Lemon's classroom and looked in the draw he opening and closing [sic]. I located a white plastic bag in the same draw. Inside the bag was a large kitchen knife in the bag. I removed the kitchen knife (black handle) from the bag and secured it.
Officer Collazo adds that he collected "several random papers and journals" from Lemon's desk and advised an assistant principal that she should remove Lemon's computer so its hard drive could be reviewed.
MORE: Anti-white racism is alive and well on college campuses
MORE: Maryland superintendent gets heat for post-election 'anti-white' tweet
IMAGE: Darwin Bell/Flickr
Like The College Fix on Facebook / Follow us on Twitter