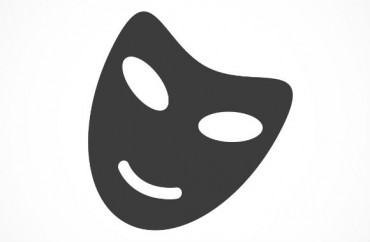 A trio of high school students at Virginia's private Isle of Wight Academy got an "F" on a government class project because one of them dressed up in blackface.
The project was a video about the U.S. Supreme Court case Mapp v. Ohio, which dealt with a (black) woman suing over an illegal search. A white female student used dark make-up "to be historically accurate."
The students said they had no idea about the negative connotations of blackface, and were warned by a fellow student and their teacher that the blackface "could be taken the wrong way."
As a result, they redid the project without the make-up.
But, apparently, this was after someone on Twitter had tweeted out a screencap of the one student in make-up, as well as a piece of the original video.
Uh oh.
Alexis Isabel, a self-proclaimed feminist culture blogger, didn't bother to include the apology or any other context to the video when she posted a screen shot and snippet on Twitter, which of course ignited an online firestorm Monday and forced officials at the private school to respond, The Virginian-Pilot reports.

Isabel also identified the students involved in the video in an apparent attempt to encourage the online community to scorn them, and launched false rumors that school officials are threatening to expel students who share the video or complain about it.
RELATED: Beauty mask mistaken for blackface at Wisconsin univ. ignites racial tensions, free speech debate
Wight Academy headmaster Benjamin Vaughan told News Channel 3 the school is "very concerned with how the reenactment occurred and the way they portrayed some of the characters involved."

Vaughan told WAVY the students received "not a passing grade" on the assignment because the video generated a controversy.

"They failed because of the gravity of the situation," he said before admitting the students likely didn't realize the blackface was offensive to some people.
Screen caps of students at Isle of Wight Academy in Virginia participating in blackface for a "school project" pic.twitter.com/DQ1nR8yPla

— Alexis Isabel (@lexi4prez) March 21, 2016
The headmaster added that he believes "the student did it with all innocence," but they still "need to accept the punishment for it."
Citing privacy issues, the school will not disclose what disciplinary measures will be taken.
Read Headmaster Vaughan's full statement.
RELATED: Students stage 'die-in' to protest blackface in production co-written by black playwright
RELATED: Controversy Over Photo of Student in Blackface at Columbia U
Like The College Fix on Facebook / Follow us on Twitter
IMAGE: Vector.design/Shutterstock