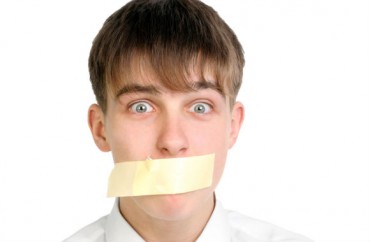 Students for Life of America is a secular organization. So the group is pretty peeved that a Nebraska high school has cited religion as one reason it denied the formation of an SFLA chapter.
In a letter to Gretna Public Schools Superintendent Kevin Riley and Principal Roger Miller, SFLA's counsel at the Thomas More Society wrote that the school is flagrantly flouting the First Amendment by discriminating against the Dragons for Life club proposed by student Bridget Christensen:
Bridget has informed us that you have denied her club the right to become an official student club, on equal footing with the rest of the clubs at Gretna High School. Bridget has been informed that while nearly every current club is sponsored by the school ("Sponsored Clubs"), religious, political, and other "controversial" clubs are only permitted to meet outside school hours ("Recognized Clubs"). She was offered no written copy of this policy, and our research has shown no written policy in the student handbook or any other official Gretna High School listing of clubs and extracurricular activities.
The unwritten "two-tier" policy also violates the federal Equal Access Act (EAA), the letter said.
MORE: Pro-life group presses charges against 'madman' who assaulted them (VIDEO)
Students have been trying to form the club since at least February, when the school first wrongly claimed that "separation of church and state" forbade the school from recognizing the pro-life club. When Christensen took over in August, she was again informed Dragons for Life was "too close" to being religious and political, according to the letter.
A club that advocates LGBT rights gets a pass from the school, the school's lawyer disclosed in a Sept. 22 meeting:
He stated that the school cannot support a "lifestyle choice" or "endorse" something like the pro-life movement and that all the Sponsored Clubs either "serve a school purpose" or "complement the school curriculum." When the students brought up the Gay Straight Alliance (a Sponsored Club), they were told that it "serves the purpose" of preventing bullying.
Gretna Public Schools would have to bar all "non-curricular" clubs in order to deny Dragons for Life without violating the law, the letter says. And it can't apply requirements that aren't applied to all non-curricular clubs under the EAA:
Placing requirements on the posters, leaflets, or announcements of a pro-life group that differ from those for other groups is unlawful differential treatment, as is requiring a pro-life group to meet outside school hours while offering all Sponsored Clubs the right to meet during school hours.
MORE: High school refuses to post pro-life flyers with baby animals: 'too controversial'
Dragons for Life would have to threaten a "substantial disruption of the school environment" for its activities to be silenced by the school, "based on actual evidence and not mere fear or apprehension of disturbance," the letter says.
Christensen said in an SFLA release that her school had hurt students "facing unplanned pregnancies" by blocking the chapter's formation, and treated her and nascent club members "like second class citizens" relative to other approved "controversial" clubs.
SFLA is encouraging outraged readers to call Riley on his office line.
Read the letter and SFLA release.
Like The College Fix on Facebook / Follow us on Twitter
IMAGE: Sabphoto/Shutterstock
Like The College Fix on Facebook / Follow us on Twitter