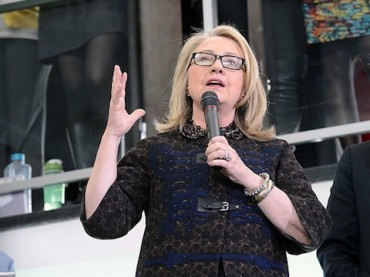 Hillary Clinton "dead broke"? Not by a longshot.
She's getting $225,000 to speak at a University of Nevada, Las Vegas fundraiser this October, an event to be held at the Bellagio that costs $200 per ticket.
Here's the kicker: "Students at the same school … have recently been outraged that the institution is raising tuition by a staggering 17 percent," reports Daniel Halper of The Weekly Standard. 
The Las Vegas Review-Journal reports that Clinton typically gets about $200,000 per speaking gig, and added that her honorarium for this event will be paid for through private sponsorships obtained by the university's foundation.
So for those keeping score, a public university that is raising tuition by a whopping 17 percent is giving Clinton a quarter of a million dollars to speak on its behalf. This to a woman who recently told ABC News about the end of her husband's term: "We came out of the White House not only dead broke, but in debt."
Unbelievable.
Like The College Fix on Facebook / Follow us on Twitter
IMAGE: U.S. Department of State/Flickr